Cannabis industry group releases TV ads urging passage of marijuana banking bill
Jul. 27, 2022 6:45 PM ET
Trulieve Cannabis Corp. (TCNNF), CURLF, GTBIF, CRLBF
MMNFF, CCHWF, JUSHF, ACRHF, AYRWF, VRNOF
By:

Jonathan Block,

SA News Editor
34 Comments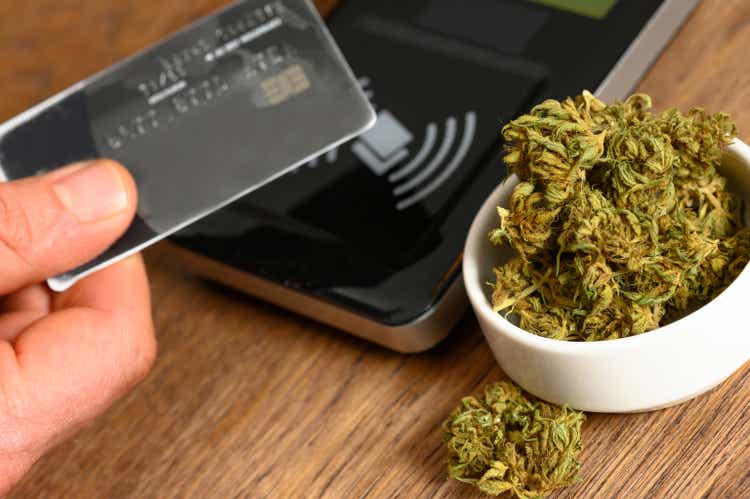 The US Cannabis Council (USCC), a trade group for legal marijuana businesses, on Wednesday unveiled two television ads that call for the passage of the SAFE Banking Act.
One of the ads features Dennis Brown, the father of 29-year-old Jordan Brown, who was shot and killed in a robbery during his shift at a Tacoma, Wash., dispensary in March.
The other ad features a dispensary owner and Washington State official talking about violence at marijuana businesses because they only do business in cash and how SAFE Banking would provide protection for these businesses and their employees.
The legislation would allow the cannabis industry to work with the U.S. financial system, including accepting credit cards for purchases.
At a briefing in Washington, D.C., on Wednesday, in which Rep. Ed Perlmutter (D-Colo.), the main sponsor of the SAFE Banking Act, was a speaker, USCC CEO Steve Hawkins said that because the legislation has stalled, dispensary workers "now carry a target on their backs."
"This isn't about Wall Street. This is about Main Street America, said Sen. Jeff Merkley (D-Ore.). "It's way past time to get this bill done."
Multi-state operators: Cresco Labs (OTCQX:CRLBF); Columbia Care (OTCQX:CCHWF); Trulieve Cannabis (OTCQX:TCNNF); Green Thumb Industries (OTCQX:GTBIF); Curaleaf Holdings (OTCPK:CURLF); MedMen Enterprises (OTCQB:MMNFF); Acreage Holdings (OTCQX:ACRHF); Ayr Wellness (OTCQX:AYRWF); Verano Holdings (OTCQX:VRNOF); and Jushi Holdings (OTCQX:JUSHF).
Sen. Ben Ray Lujan (D-N.M.) recently introduced a bill that would allow advertising of cannabis products in states where it is legal for medical and/or adult use.