Kimco Realty lifts year FFO guidance after Q2 beat on higher occupancy, rental revenue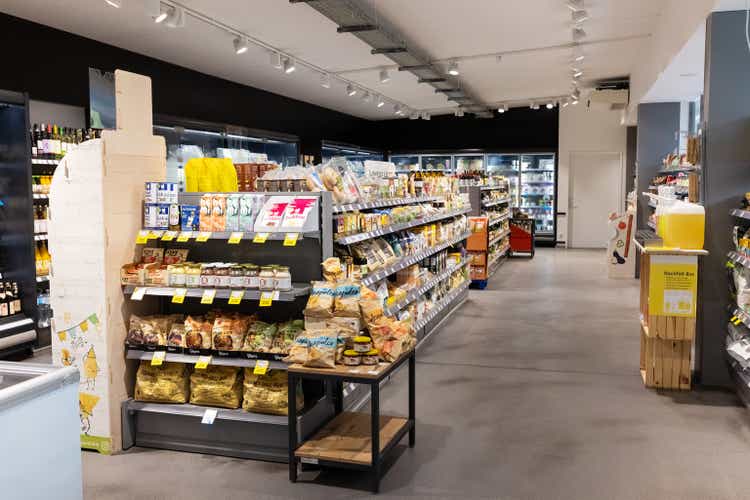 Kimco Realty (NYSE:KIM) on Thursday has raised its full-year FFO outlook after the retail REIT's stronger than expected Q2 earnings reflected increased portfolio occupancy and rental revenue.
The company sees 2022 FFO of $1.54-1.57 per diluted share, compared with $1.50-1.53 in the previous view.
Thanks to strong leasing activity, "our last-mile, open-air, grocery-anchored portfolio is facilitating higher retention, driving strong new tenant demand, and maintaining solid pricing power, even in the current inflationary environment, all of which should lead to greater free cashflow and visible earnings growth," said CEO Conor Flynn.
For the second quarter, adjusted FFO of $0.40 topped the average analyst estimate of $0.38 and rose from $0.34 in the year-ago period.
Revenue of $427.2M also beat the consensus of $419.9M and jumped from $289.02M in Q2 of last year.
Net rental revenue for Q2 of $423.3M climbed from $285.7M in Q2 2021.
Pro-rata portfolio occupancy was 95.1% at June 30, up 120 basis points Y/Y, mostly driven by positive net absorption including the lowest level of vacates during a quarter in more than 10 years, Kimco said.
Q2 same property net operating income came in at $317.3M, compared with $306.9M in Q2 2021.
It signed 498 leases totaling 2.3M square feet with blended pro-rata rental-rate spreads on comparable spaces increasing 7.1% and with rental rates for new leases up 16.6% and renewals and options climbing 5.6%.
Take a look at how Kimco earnings fared during the first quarter.