Bausch Health plummets 50% following judge's Xifaxan patent order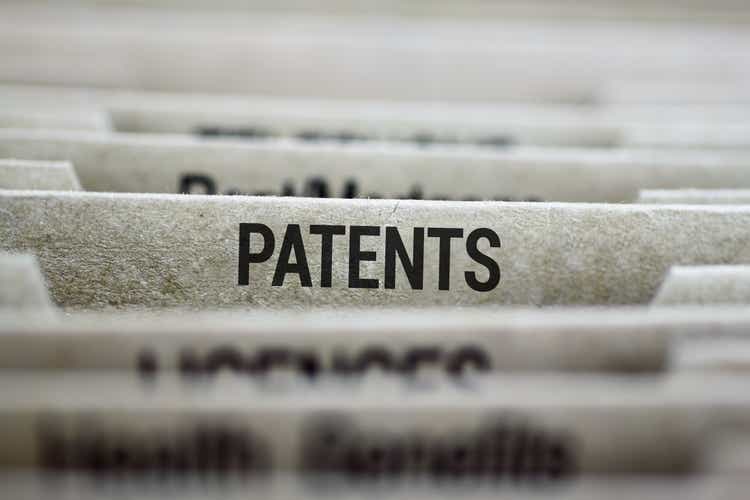 Note: This article has been updated with information on potential revenue impact on Bausch.
Trading in Bausch Health Companies (NYSE:BHC) was briefly halted Thursday morning and is currently down 50% after a Delaware federal court judge issued an oral order on patent litigation over Xifaxan.
Judge Richard Andrews has directed Bausch (BHC) subsidiary Salix Pharmaceuticals to meet with generics manufacturer Norwich Pharmaceuticals to meet and file a joint final judgment by Aug. 3.
Norwich is trying to market a generic version of Xifaxan (rifaximin), an irritable bowel syndrome with diarrhea drug.
"The parties should proceed on the assumption that the Court's conclusions will be: Norwich's ANDA will induce infringement of the asserted [hepatic encephalopathy (HE)] patent claims, and would induce infringement of the asserted IBS-D, and Polymorph patent claims if they were valid.," Andrews wrote.
"Norwich has failed to show that the asserted HE claims are obvious and that they lack adequate written description. The asserted Polymorph and IBS-D claims are invalid as obvious.
Although Bausch (BHC) won on the HE patent claims, it did not win on and polymorphs and IBS-related claims which would allow the generic to launch.
Bausch (BHC) does not break down sales of individual drugs in its earnings reports. However, the Salix segment brought in $464M in revenue in Q1 2022. With the Bausch + Lomb (NYSE:BLCO) division now trading as a separate company, Salix is Bausch's (BHC) largest revenue source.
This was corrected on 07/28/2022 at 10:58 AM. An earlier version of this article incorrectly stated the patents Bausch won on. The company only won on hepatic encephalopathy claims.