GeoVax adds 16% as journal publishes animal study on ebolavirus vaccine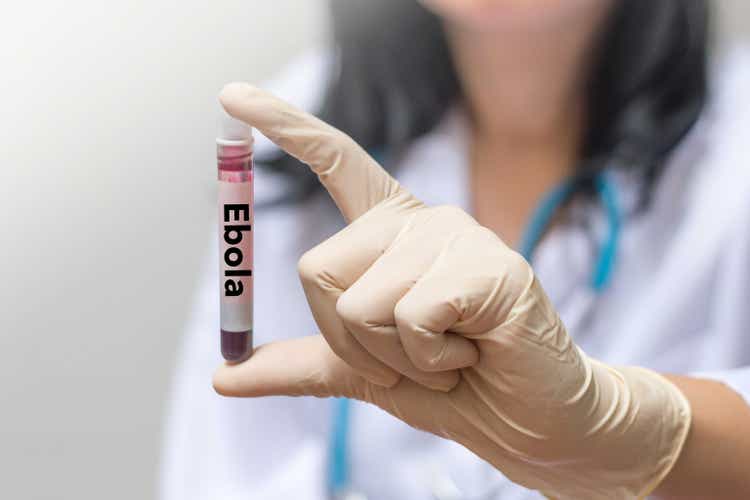 The shares of clinical-stage biotech GeoVax Labs (NASDAQ:GOVX)

added ~16%

in the morning hours Thursday after the company announced a peer-reviewed publication of an animal efficacy study on the company's experimental vaccine

for Sudan ebolavirus (SUDV).

According to data posted on the Nature Partner Journals (NPJ) Vaccines, a single dosed of the vaccine, MVA-VLP-SUDV, was found to generate 100% protection in the study involving guinea pigs.
A second vaccine dose further bolstered the vaccine responses of the animals, the company said, adding that all animals which received either one or two doses of MVA-VLP-SUDV developed protection against death and symptoms following a lethal dose of SUDV.
"The resulting immune responses are broadly functional, involving both the antibody and T-cell effector function, resulting in optimal levels of efficacy, even with a single dose," Chief Executive of GeoVax (GOVX) Mark J. Newman explained.
The company is close to completing its ongoing study for the candidate involving nonhuman primates.
Benefitting from the recent monkeypox outbreak, GeoVax (GOVX) shares have climbed ~94% over the past 30 days, as shown in this graph.