Comcast slides 9% on Q2 report as it fails to add broadband users for first time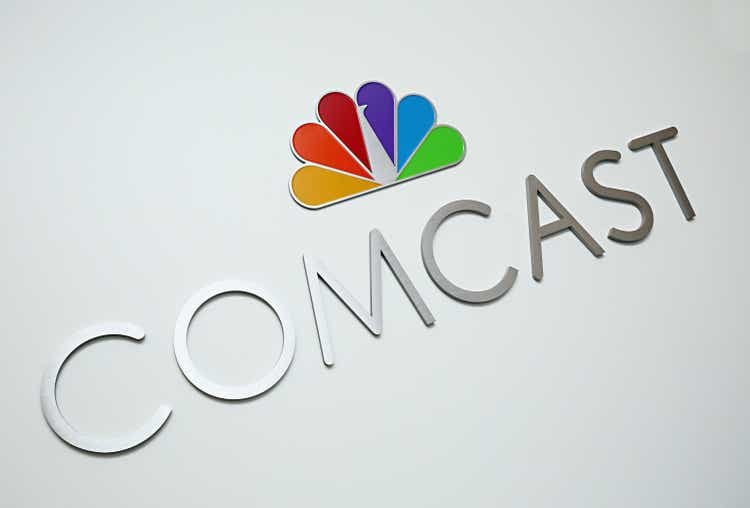 Comcast (NASDAQ:CMCSA) has tumbled 8.9% in early Thursday action after a quarterly report where the usual video subscriber losses weren't made up for by broadband subs, which the company failed to add for the first time ever.
The company beat financial expectations in Q2, but the much-discussed broadband customer threat arrived in full for Comcast. The company saw a net loss of 10,000 residential subscribers - its first decline in that area - to 29.8M, while business broadband added about 10,000 to land at 2.3M.
Comcast (CMCSA) was expected to add a net 84,000 subs in Q2. And the third quarter isn't looking up just yet, as the company notes about 30,000 broadband net subscriber losses so far in July.
Meanwhile, Video subscriber losses topped 500,000 for the quarter, and those losses accelerated for the fourth straight quarter. And its streaming service Peacock saw no new subscriber growth, steady at 13M.
CEO Brian Roberts was upbeat amid the ominous report: "Our financial results in the second quarter were very strong across the board, with Cable, NBCUniversal, and Sky each delivering solid growth in adjusted EBITDA, resulting in a double-digit increase in adjusted earnings per share and healthy free cash flow generation."
Revenues grew 5% to just over $30B, thanks to success on the entertainment side in studios and theme parks, and adjusted net income rose 14% to $4.5B. (Attributable net income fell 9% on a GAAP basis.)
Roberts acknowledged the threat to broadband subscriptions from growing fixed wireless Internet offerings, but said "Mobile substitution will eventually stabilize."
As for a flat Peacock: "We expect our recent premieres and planned slate of content and live events from our media and studios businesses, including Jurassic World Dominion, Minions: The Rise of Gru, Nope, Sunday Night Football and The World Cup, to make significant contributions later this year, including to our subscriber growth at Peacock."
Revenue by segment: Cable Communications, $16.6B (up 3.7%); NBCUniversal, $9.45B (up 18.7%); Sky, $4.5B (down 13.8%).
For more, dig into Comcast's earnings call presentation.