Elevation Oncology to license an antibody drug conjugate from China's CSPC Pharma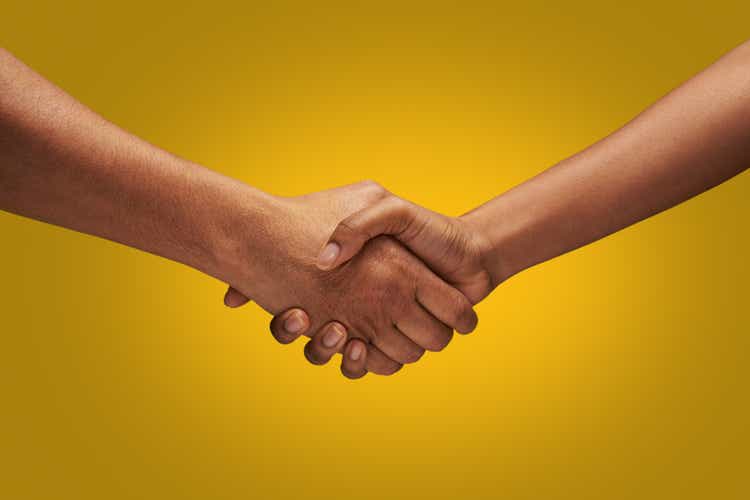 Elevation Oncology (NASDAQ:ELEV) on Thursday said it would give an upfront payment of $27M to CSPC Megalith Biopharmaceutical to license antibody drug conjugate EO-3021.
ELEV stock was

down 14.2%

to $1.21 in morning trading.
ELEV said as per the

licensing agreement, it would develop and commercialize EO-3021 in all territories outside of Greater China.

CSPC Megalith Biopharmaceutical is a unit of China-based CSPC Pharmaceutical Group (OTCPK:CHJTF). Aside from the upfront payment, CSPC will be eligible to get $148M in development and regulatory milestone payments and up to $1B in commercial milestone payments plus royalties on net sales.
EO-3021 targets Claudin18.2, which is a protein expressed across several types of cancer including gastrointestinal cancers and pancreatic cancer.
ELEV said it was planning to start a phase 1 trial evaluating EO-3021 in the U.S. in 2023.