Apple forecasts sales gaining strength after Q3 results top estimates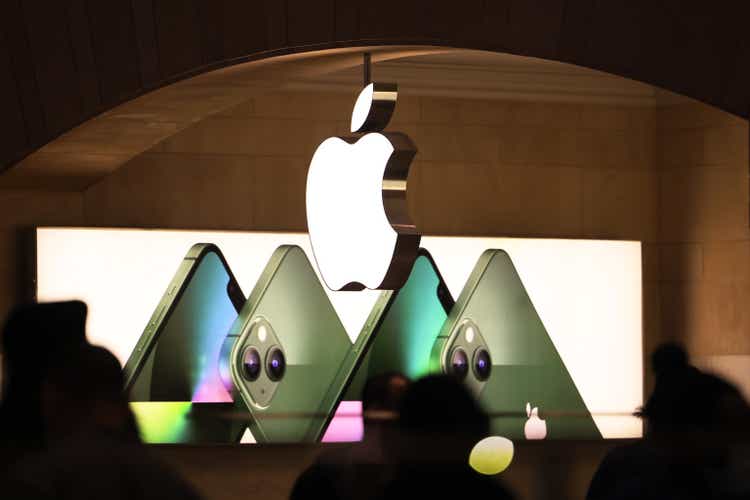 Apple (NASDAQ:AAPL) shares rose in after-hours trading after the world's largest company by market cap said sales should "accelerate" in the current quarter after it posted third-quarter results that were better-than-expected
Apple (AAPL) didn't give exact earnings or revenue estimates for its fiscal fourth quarter, which ends in September. However, Chief Financial Officer Luca Maestri said on a conference call that Apple (AAPL) expects its gross margins for the quarter to be between 41.5% and 42.5% on sales that are seen as growing from year ago.
Investors initial reaction to Apple's (AAPL) outlook and results was strong, as the company's shares rose more than 3% in after-hours trading, Thursday.
For its third quarter, which ended June 25, Tim Cook-led Apple (AAPL) earned $1.20 per share on $82.96B in revenue, up 2% year-over-year. Analysts were expecting the company to post a profit of $1.15 a share on $82.97B in revenue.
Revenue attributed to the iPhone came in $40.65B, while the company's Services revenue rose to $19.6B.
Sales attributed to the iPad, Mac and Wearables and Accessories came in at $7.22B, $7.38B, and $8.08B, respectively.
Cupertino, California-based Apple (AAPL) said this week it is expanding its operations in Israel, opening a chip development center in Jerusalem.