Materialise stock falls despite largely in-line Q2 results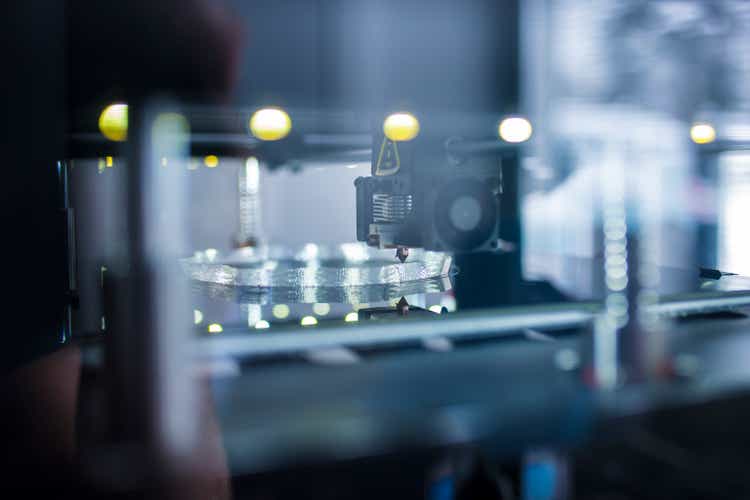 Materialise (NASDAQ:MTLS) stock fell as much as 6.4% on Thursday despite the Belgian 3D firm reporting Q2 results that were largely in-line with estimates.
Q2 GAAP EPS was $0.02 vs. $0.08 in Q2 2021, weighed down by inflation and increased labor costs.
Revenue grew 14.5% Y/Y to $60.32M. Total deferred revenue from annual software sales and maintenance fees increased by €3.8M to €38.9M vs. Q4.
Revenue from MTLS' Materialise Software segment grew 6.1% to €10.6M. Revenue from Materialise Medical segment rose 18.9% to €20.9M. Revenue from Materialise Manufacturing segment grew 14.2% to €26.6M.
"Demand for the products and solutions of each of our 3 segments remained strong in these uncertain macro-economic times," said executive chairman Peter Leys.
MTLS expects 2022 revenue to be at least 10% higher than in 2021, or ~$256M. Consensus estimate is $239.32M.
MTLS expects 2022 consolidated EBITDA of €20M-€25M.
"While inflation and effects of the war for talent, which are higher and more persistent than anticipated in the beginning of this year, weigh on our results, we continue to invest in our growth businesses," said Leys.
Shares of MTLS have declined 42.3% YTD.