Vista Outdoors stock dips despite headline earnings beat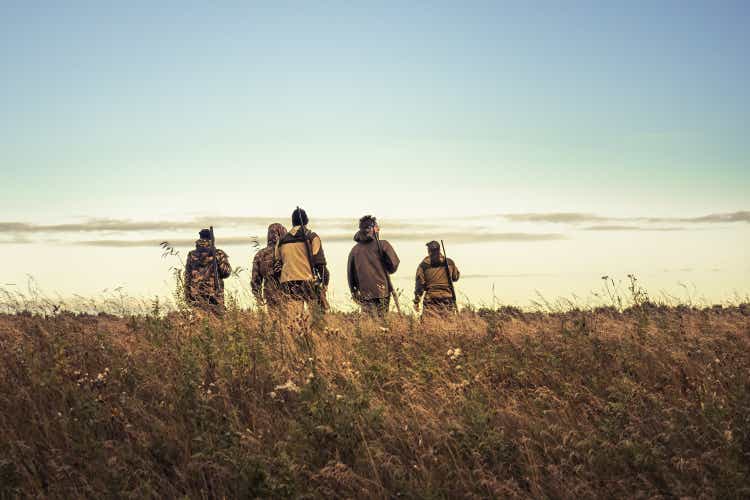 Shares of Vista Outdoors (NYSE:VSTO) fell on Thursday despite the company's ability to hit the target on earnings.
For the fiscal first quarter of 2023, non-GAAP EPS of $2.31 cruised past estimates by $0.41 while a 34.5% jump in revenue to $803M also exceeded expectations. The jump in profits appeared particularly promising given a 24% rise in operating expenses.
Shares initially rocketed over 9% higher in Wednesday's after hours trading on the results.
"There is no doubt that companies are operating in a tough environment with rising inflation and supply chain challenges," CEO Chris Metz said. "Despite that, we posted a great first quarter and we've taken these impacts into account in our fiscal year guidance."
Moving forward, the company updated its outlook to hit a range of $3.2B to $3.33B, up from the prior forecast of $3.15B to $3.25B. Additionally, adjusted earnings per share is now expected to fall within the range of $7.05 to $7.65 for the full year, narrowed from a previous forecast of $7.00 to $7.75. Analyst consensus for the figures stood at $7.46 and $3.23B for the full-year.
Elsewhere, the company anticipates closing its $192.5M acquisition of Simms Fishing during the fiscal second quarter. The company also expects to spin off its Outdoor Products business during the course of the fiscal year.
Despite the broadly positive results, the stock gave up Wednesday's gains and then some, as the significantly-shorted stock slipped 1.52% on Thursday.
Read more on the acquisition of Simms Fishing.