Tonix announces partnership to study monkeypox vaccine in H1 2023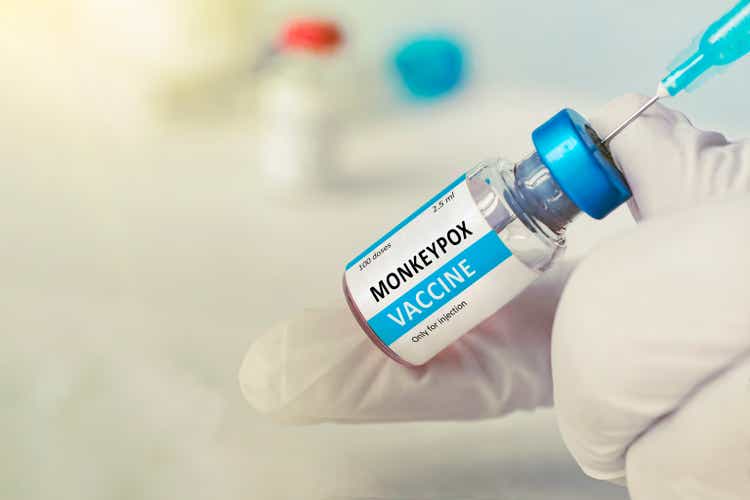 Clinical-stage biotech Tonix Pharmaceuticals (NASDAQ:TNXP) announced a partnership with the Kenya Medical Research Institute on Thursday to design and conduct a Phase 1 clinical trial in the African country for TNX-801, a vaccine targeted at

monkeypox and smallpox.

Chief Executive of Tonix (TNXP) Seth Lederman noted that TNX-801 is a live virus vaccine, and those who received live virus vaccines for smallpox before eradication appeared to sustain protection against the related monkeypox virus.
The design of TNX-801 more closely resembles the smallpox vaccines used in the U.S. and Europe before 1900 than the vaccinia smallpox vaccines, which include the ACAM2000 vaccine developed by Emergent BioSolutions (EBS) for smallpox.
"TNX-801 has reduced virulence in animals, and we believe it has the potential for widespread use to protect against monkeypox," Lederman added.
Last week, the World Health Organization declared monkeypox a public health emergency of international concern (PHEIC), sending the makers of therapeutics and vaccines for the rare viral disease sharply higher on Monday.