Peabody Energy tilts lower after Q2 miss, thermal coal guidance cut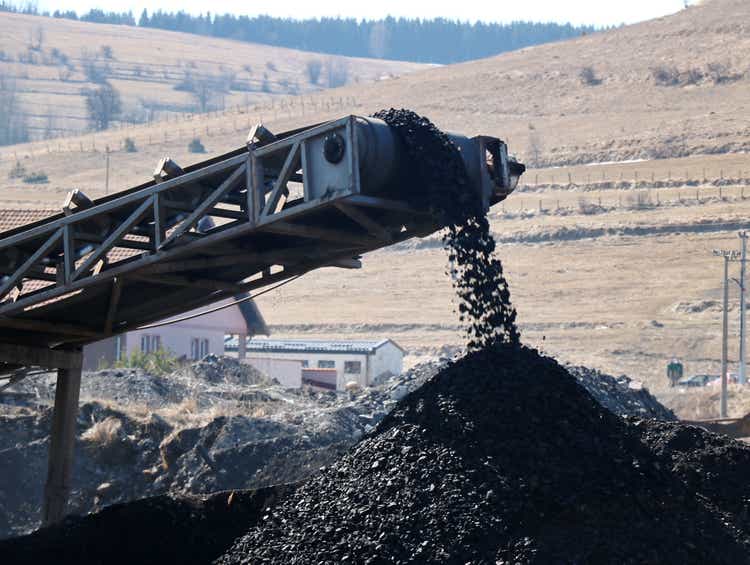 Peabody Energy (NYSE:BTU) -1.5% in Thursday's trading after Q2 earnings swung to a profit but came in well short of analyst expectations, and the coal miner cut its full-year guidance for thermal coal volumes due to severe rains in Australia.
Q2 net income rose to $409.5M, or $2.54/share, from a year-ago loss of $28.6M, or a $0.28/share loss, but came in well short of analyst expectations.
Q2 adjusted EBITDA of $577.8M jumped 4.5x from $122.1M in the year-earlier quarter but missed $580.5M consensus; the company generated Q2 operating cash flow of $283.1M, compared to a year ago cash use of $93.8M.
Q2 revenues rose 82% Y/Y to $1.32B "due to higher realized prices in every segment," bolstered by prices that have reached record highs in the U.S., Europe and Asia.
Peabody (BTU) cut its full-year volume estimate for Australia seaborne thermal coal volumes by 1M to 1.3M short tons, after productivity was hurt by rain and COVID-related absenteeism, and raised cost guidance by $8/ton to reflect higher sales price-sensitive costs, higher fuel costs and the ongoing impact of rain on production.
In the U.S., the miner lowered FY 2022 volume guidance for its Powder River Basin thermal coal operations by 5M-8M tons, citing an increasingly weak rail performance and uncertainty of improvement to meet current-year customer nominations.
Peabody Energy (BTU) shares have doubled YTD and surged 120% during the past year.