Pfizer denies resistance to COVID-19 pill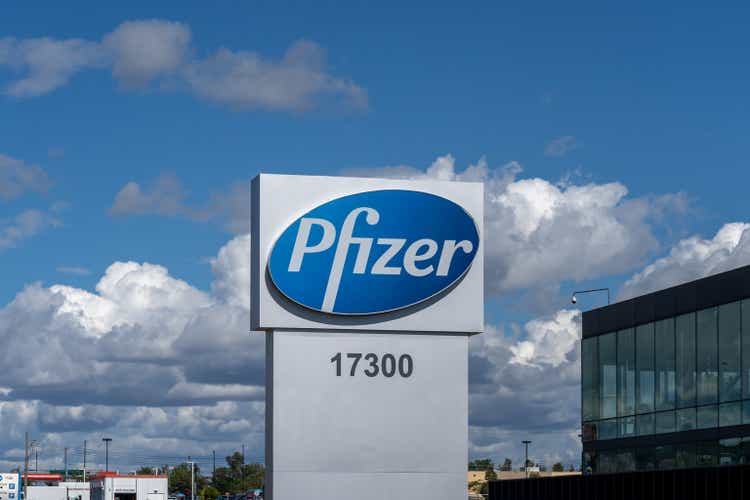 On Thursday, Pfizer (NYSE:PFE) Chief Executive Albert Bourla strongly denied the reports that the company's oral COVID-19 therapy Paxlovid can cause the virus to develop resistance to the treatment.
In June, the journal Science cited multiple studies indicating the potential of the coronavirus to mutate in ways that can make it less susceptible to the drug, a combination of older antiviral ritonavir and protease inhibitor nirmatrelvir.
The reports of resistance studies coincided with findings that a small number of COVID-19 patients who received Paxlovid witnessed a rebound of symptoms after an initial recovery.
"….I want to emphasize that even the anecdotal reports, they are all indicating that it is a mild. So we don't have any rebound that it is more serious, right? And clearly, we haven't identified any single case that we have resistance to the Paxlovid," Bourla noted during the company's 2Q 2022 earnings call Thursday.
Pfizer (PFE) Group President Angela Hong noted that the rate of COVID rebound linked to Paxlovid is consistent with the data from the EPIC HR Phase 2/3 trial, which the company used in its marketing application for the treatment.
However, Pfizer (PFE) and FDA are working together to design a study targeting patients who might need retreatment.
The company has contracted with the U.S. to deliver 10.8M doses of Paxlovid, out of which the government has already allocated 7.8M to the states. Overall, Pfizer (PFE) has manufactured 30M doses of the five-day therapy and delivered 23.5M globally, so far.
With its 2Q 2022 results on Thursday, the New York-based company kept its Paxlovid guidance unchanged at approximately $22B for 2022, lower than the Street forecasts.
In December, the FDA granted emergency use authorization for Paxlovid to treat at-risk COVID patients. Pfizer (PFE) expects the regulator to issue a PDUFA date in 3Q 2023 for its recently filed New Drug Application (NDA) to the FDA.