Biden administration mulls updated booster rollout in September – NYT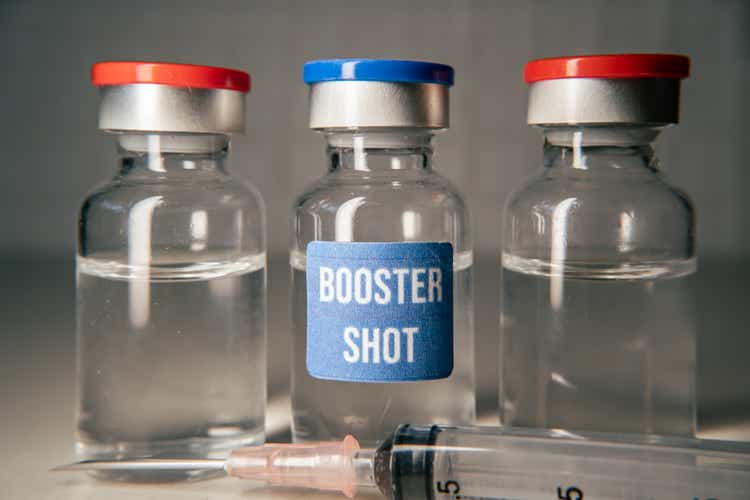 The Biden administration plans to launch a COVID-19 booster campaign with redesigned vaccines in September, as leading shot makers Pfizer (NYSE:PFE) and Moderna (MRNA) have pledged to deliver doses by then, The New York Times reported Thursday, citing people familiar with the matter.
The retooled vaccines are expected to protect against the BA.5 subvariant of Omicron, currently the dominant form of the virus in the U.S., according to estimates from the Centers for Disease Control and Prevention (CDC).
Pfizer (PFE)/ BioNTech (BNTX) and Moderna (MRNA) have already reported early data for their bivalent COVID shots targeted at both the original strain of the virus as well as the Omicron subvariant.
With the planned rollout of updated shots fast approaching, the U.S. health authorities have decided against broadening the eligibility for the second booster.
All adults, as well as children are expected to be eligible for updated booster shots, according to the people familiar with the matter. Currently, second booster shots are available for Americans above 50 and those over the age of 12 with weaker immune systems.
Read: Novavax (NVAX), the latest COVID-19 vaccine maker to win U.S. authorization, plans to develop an Omicron-adapted vaccine in 4Q 2022.