Comcast slips as J.P. Morgan downgrades after weak Q2, citing worries over subscribers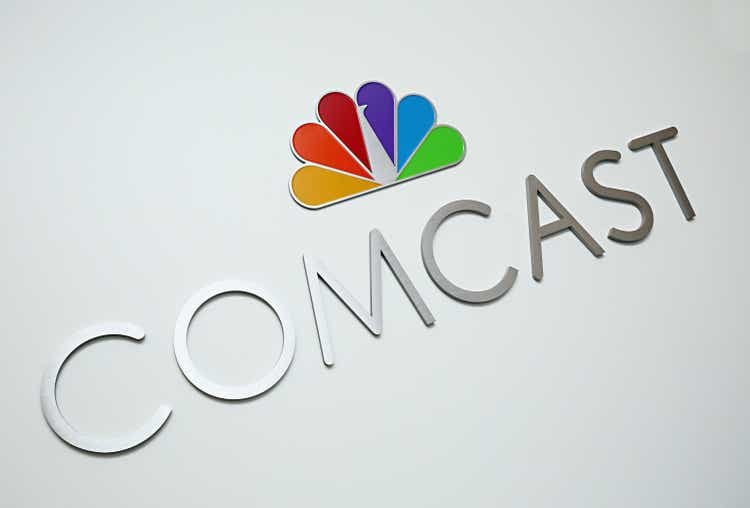 Comcast (NASDAQ:CMCSA) shares slipped on Friday after investment firm J.P. Morgan downgraded the cable company, citing worries over lower subscribers and weakening financials.
Analyst Philip Cusick cut his rating to neutral from overweight on Comcast (CMCSA), noting that the company's "mixed" second-quarter had "solid" financials, but soft revenue from cable.
"Comcast cable has seen consistently low churn, but a slowdown in connect volumes due to weak housing expansion, mobile substitution, and [fixed wireless access]/fiber competition," Cusick wrote in a note to clients, adding that the firm cut estimates for third-quarter broadband additions.
Cusick also lowered his estimates for free cash flow for the rest of the year to $13.2B, down from a prior outlook of $14.9B. He also cut his estimates for 2023 to $13.7B.
Comcast (CMCSA) shares fell 1% to $38.99 in premarket trading.
In the second-quarter, Comcast (CMCSA) saw a net loss of 10,000 residential subscribers - its first decline in that area - to 29.8M, while business broadband added about 10,000 to land at 2.3M. Analysts were expecting a gain of 84,000 broadband subscribers.
Earlier this week, it was reported that Comcast (CMCSA) is eyeing Vizio (VZIO) as it considers getting further into building its own smart televisions.
Analysts are largely positive on Comcast (CMCSA). It had an average rating of BUY from Seeking Alpha authors, while Wall Street analysts rate it a BUY. Conversely, Seeking Alpha's quant system, which consistently beats the market, rates CMCSA a HOLD.