Cboe boosts 2022 net sales growth outlook after Q2 revenue beat consensus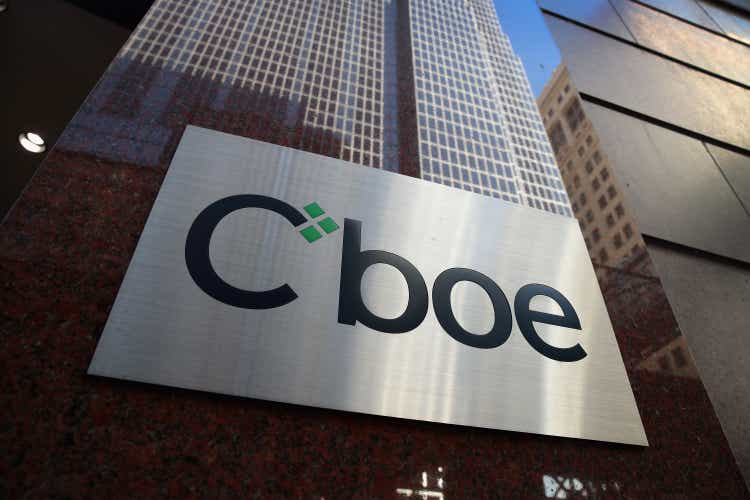 Cboe Global Markets (BATS:CBOE) on Friday has raised its full-year organic net sales guidance following stronger than expected Q2 revenue.
Still, shares of CBOE are dipping 2.7% out of the gate as Q2 earnings fell short of Wall Street expectations.
For 2022, the options exchange is expecting organic net revenue growth to be nine to 11 percentage points, up from five to seven percentage points in the previous target.
Organic net revenue from its Data and Access Solutions segment is anticipated to increase by approximately 10%-13% in 2022 from 8%-11% in the prior view.
It sees adjusted operating expenses of $659M-667M in 2022, compared with $617M-625M in the prior guidance.
During the second quarter, adjusted EPS of $1.67 missed the average analyst estimate of $1.69 but rose from $1.38 in the year-ago period.
Q2 net revenue of $424.1M, though, beat the consensus of $422.6M and climbed from $350.6M in Q2 of last year.
Q2 expenses were $661.5M, up from $160.6M in Q2 2021.
Q2 EBITDA came in at a loss of $202.0M vs. a gain of $231.8M in Q2 2021.
For its Options segment, average daily volume was 39.4M contracts at June 30, compared with 42.5M at March 31.
U.S. equities ADV for Q2 decreased to 12.6B contracts from 12.9B in the prior quarter.
Take a look at Cboe's Q2 earnings call presentation.