Bausch Health down another 10% after Thursday plummet on Xifaxan patent order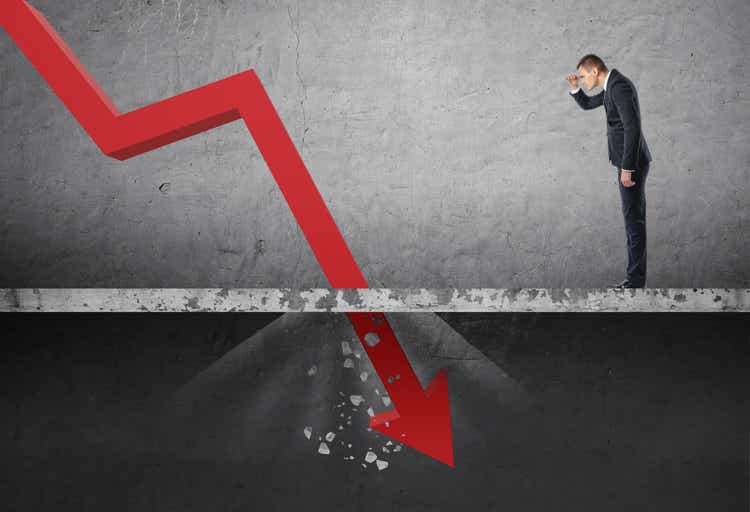 Shares of Bausch Health (NYSE:BHC) are continuing to show signs of weakness on Friday after declining 41% on Thursday as a federal judge indicated a patent case on Xifaxan would not be ruled in the company's favor.
The stock is down another 10% in afternoon trading.
Following the court's order, several Street firms downgraded and/or reduced price targets on the stock.
RBC Capital Markets on Friday downgraded Bausch Health (BHC) to sector perform from outperform. The firm also cut its price target to $5 from $12 (~2% downside based on Thursday's close).
Analyst Douglas Miehm said the order paves the way for a generic Xifaxan to enter the market as soon as 2024.
He added that this could also potentially impact Bausch + Lomb (NYSE:BLCO). "BHC may choose to delay/abandon the BLCO follow-on offering and the ~80% distribution of BLCO shares to BHC shareholders."
Bausch Health has reached agreements with Teva Pharmaceutical (TEVA), Sun Pharmaceuticals, and Novartis (NVS) unit Sandoz that delays a generic Xifaxan until 2028.
Based in Canada, Bausch Health (BHC) was formerly known as Valeant Pharmaceuticals. Valeant became Bausch Health in 2018 following controversy generated by Valeant drug price hikes.
In December 2019, Bausch Health (BHC) reached a $1.2B class action settlement with shareholders over a significant drop in Valeant's stock price from 2013-15.