Phillips 66 maximizing diesel output as fuel demand stays strong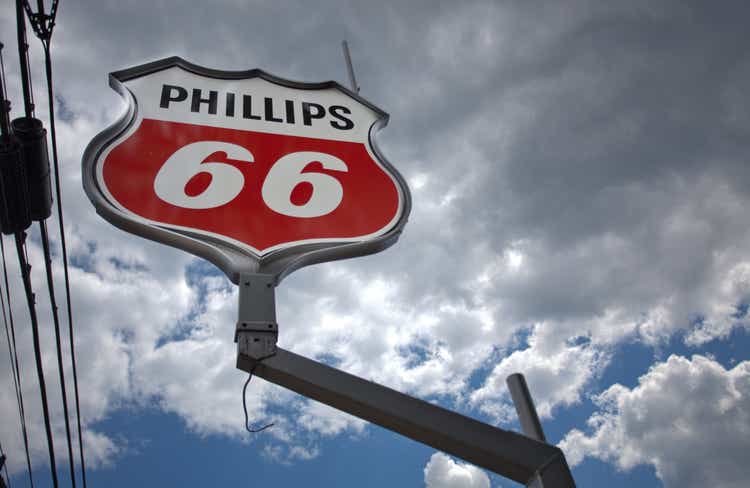 Phillips 66 (NYSE:PSX) continues to see strong fuel demand fundamentals, and expects refining results will remain strong in Q3 given limited product supply increases.
"Crude [differentials] are certainly moving in our favor, and our ability to outperform on distillates versus gasoline will certainly be strong," President and CEO Mark Lashier said on the company's earnings conference call.
Phillips 66 (PSX) reported better than expects Q2 adjusted earnings on Friday, enjoying a boost from surging demand for fuel and refined products amid tight supplies.
Q2 net income rose 11-fold to $3.2B, or $6.53/share, from $296M, or $0.66/share, in the year-earlier quarter, as the company ran its refining systems at 90% of capacity with a realized margin of $28.31/bbl, compared with $10.55/bbl in Q1.
During Q3, Phillips 66 (PSX) expects its worldwide crude utilization rate in the mid-90% range.
The company made the final decision to convert its Rodeo, California, refinery into one of the world's largest renewable fuel plants.
The $850M Rodeo project will have more than 50K bbl/day of renewable fuels production capacity when it begins commercial operations in 2024.
"It's a high return project," CEO Mark Lashier said on the call. "It's going to be the lowest capital cost per gallon of any renewable diesel facility that we're aware of."
Phillips 66's (PSX) stock price return shows a 17% YTD gain and a 19% increase during the past year.