Biden tests positive for COVID again in rebound linked to Pfizer pill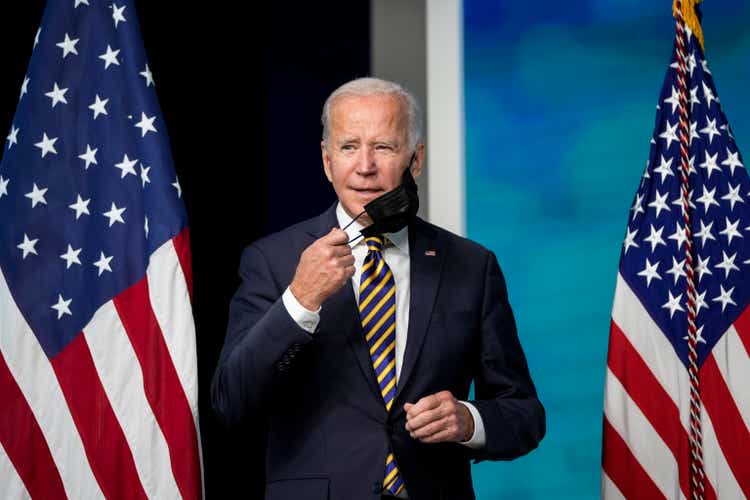 The White House announced that President Joe Biden, after a brief period of COVID negativity, tested positive for the virus again on Saturday, indicating a rare instance of COVID rebound seen in those who took Pfizer (NYSE:PFE) COVID-19 pill, Paxlovid.
President Biden, who is fully vaccinated and had received two boosters, tested positive for COVID last week and started a course of antiviral. After testing negative for the virus from Tuesday to Friday, the President tested positive late Saturday morning, the White House said, adding that the case represents "rebound positivity."
However, there was no reemergence of symptoms and "President continues to feel well," Kevin O'Connor, President's doctor, said, pointing out that there is no need to reinitiate the therapy at this time. Given the positive COVID test, Biden will restart the isolation procedure, O'Connor added.
Commenting on the COVID rebound linked to Paxlovid during its recent earnings call, Pfizer (PFE) said this week that the company and the FDA are working together to design a study targeting patients who might need retreatment.
Dear Readers: We recognize that politics often intersects with the financial news of the day, so we invite you to click here to join the separate political discussion.