Alibaba rises as it says it will 'strive' to keep New York listing after SEC adds to list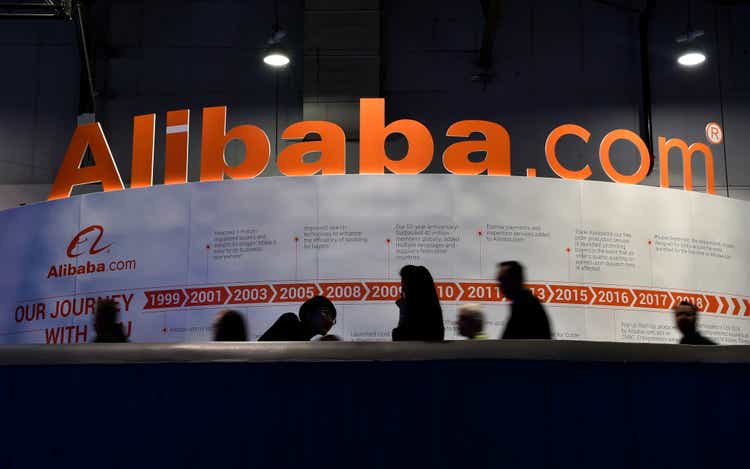 Alibaba (NYSE:BABA) rose on Monday after the Chinese internet company said it would "strive" to keep its New York listing as the Securities and Exchange Commission said it may delist the company amid auditing concerns.
Alibaba (BABA) said that it would "continue to monitor market developments" and that it would "strive to maintain its listing status on both the NYSE and the Hong Kong Stock Exchange," according to the Financial Times.
Alibaba (BABA) shares rose 1.5% to $90.80 in premarket trading on Monday. Several other Chinese tech stocks gained on the news, including JD.com (JD), Bilibili (BILI) and Pinduoduo (PDD).
On Friday, Alibaba (BABA) was added to the list of companies at risk of facing a delisting as a result of the Holding Foreign Companies Accountable Act, or HFCAA. The HFCAA tasks the Public Company Accounting Oversight Board to determine companies "that it is unable to inspect or investigate completely because of a position taken by an authority in the foreign jurisdiction."
The legislation states that a company would be delisted from a U.S. exchange if it was identified by the SEC for three consecutive years because of the PCAOB's inability to audit it properly.
Several other major Chinese companies have been added to the de-risking list in recent weeks, including Baidu (BIDU), Weibo (WB), biotech company BeiGene (BGNE) and others.
Late last month, Alibaba (BABA) said it was planning a listing in Hong Kong, with Alibaba Chief Executive Daniel Zhang calling it a "launch pad for Alibaba's globalization strategy."