IMAX CEO: Movie theater business is 'smoking' following pandemic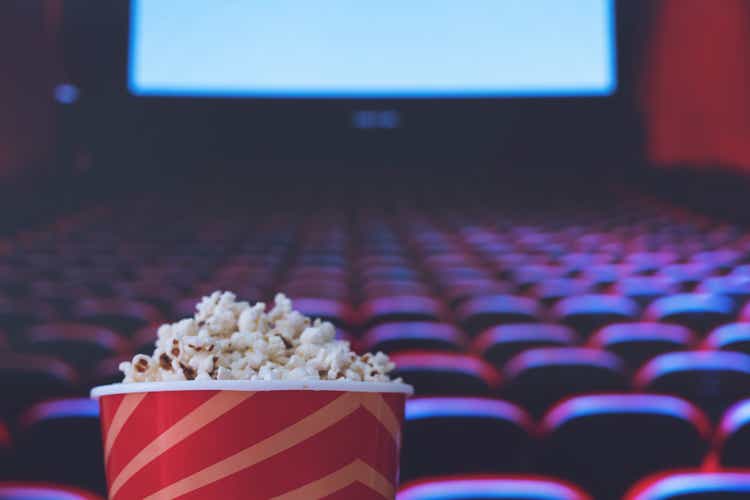 IMAX CEO Richard Gelfond characterized the movie theater business as "smoking," thanks to a strong slate of summer movies.
Speaking to CNBC on Monday, the head of theater technology firm IMAX (NYSE:IMAX) explained that the company remains cash-flow positive despite recent COVID shutdowns in China, one of its biggest markets.
"We're only down 5% from 2019, which was our best year ever," Gelfond said.
Last week, IMAX released a mixed quarterly report, missing earnings expectations but beating forecasts on the top line. Share rose immediately after the earnings release but lost ground from there, eventually closing Friday with a decline of 3.5%.
For 2022 as a whole, IMAX has declined about 11%. While down for the year, the stock has still outperformed the broader market and many of its peers in the movie theater business. For example, one-time meme darling AMC (AMC) has fallen 45% in 2022, while National CineMedia (NCMI) has dropped 53%.
However, IMAX has underperformed Cinemark Holdings (CNK) and The Marcus Corp. (MCS), both of which have retreated less than 10% during the year so far.
On China, the IMAX CEO pointed to this past weekend as a possible "turning point" for that market. With COVID restrictions loosened, the market saw its best summer weekend since September 2019, Gelfond explained.
Looking longer-term, Gelfond noted that industry dynamics are likely going to support the company's focus on an enhanced theater experience. He noted that so far this summer, IMAX has benefited from hits like Top Gun: Maverick and the latest entries in the Marvel franchise.
"We're in the blockbuster business ... Fortunately, the whole business, that's the direction it's going. So a lot of the smaller, mid-level movies, are moving over to the streaming services. But the big ones, it's kind of like murderer's row," he said.
For a cautious look at IMAX's prospects, read a deep dive from Seeking Alpha contributor Bold Investments, who says the company is "recovering, not growing."