Las Vegas visitation stats continue to lag pre-pandemic trends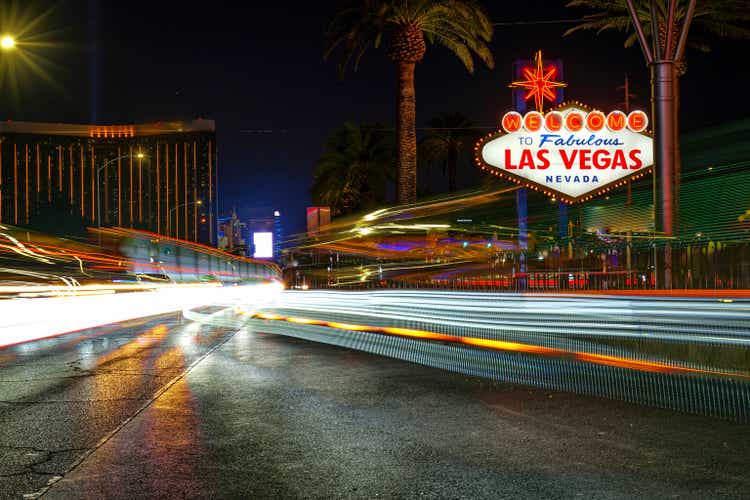 Las Vegas' status as a popular tourist location has not returned to pre-pandemic levels, according to the Las Vegas Convention and Visitors Authority.
Per statistics from the agency released on Monday, total visitors for the month of June remained 7.8% below levels marked in 2019 while hotel occupancy slid to levels 9% below 2019 trends. Convention attendance has also remained 8.7% below 2019-levels.
Still, RevPAR trends roared higher amid higher rates for rooms, with the metric surging 17.5% from 2019 as average daily rates increased over 30%.
Read more on downbeat trends for casino operators in Macau.