Will recession fear weigh Airbnb's Q2 earnings report?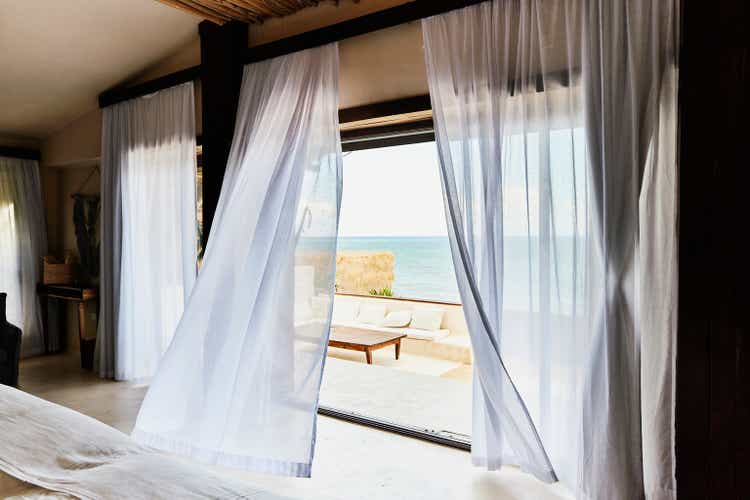 Airbnb (NASDAQ:ABNB) is scheduled to announce Q2 earnings results on Tuesday, August 2nd, after market close.
The consensus EPS Estimate is $0.52 and the consensus Revenue Estimate is $2.1B (+56.7% Y/Y).
Last quarter, the stock soared after guidance came in strong; Q1 showed gross booking value up 67% to $17.2B from a year ago. Company reported Q2 revenue expectation of $2.03B to $2.15B.
Recession fears are gripping over travel and leisure stocks.
Other recent news, co-founder stepping down after spate of stock sales; Airbnb puts permanent ban on parties - Reuters
Among contributor articles: Buy rating that says: 'Airbnb: Time To Buy?' another buy rating with 'Airbnb Has Never Looked Healthier, Yet The Stock Is Still Down' more optimism in 'Airbnb: The Ultimate Host'
Over the last 3 months, EPS estimates have seen 8 upward revisions and 1 downward. Revenue estimates have seen 29 upward revisions and 1 downward.

Wall Street analysts on average rate ABNB Buy, with an average PT of $160.81.
SA authors give the stock a Buy rating and and a 3.73 score.
Stock has a Quant rating of Hold with 3.30 score and lowest factor grades given to Valuation.
See what ratings against the peers look like.

Among peers: Hilton Worldwide beat Q2 expectations.