TD Bank signs $1.3B deal to acquire Cowen to step up U.S. growth strategy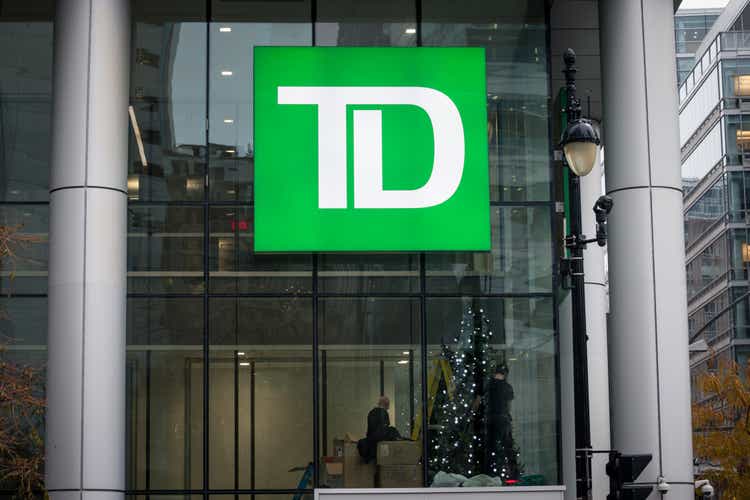 TD Bank (NYSE:TD) confirms on Tuesday an agreement to buy Cowen (NASDAQ:COWN), a New York-based financial services firm, in an all-cash transaction valued at US$1.3B that will accelerate the Canadian bank's growth strategy in the U.S. with Cowen's investment bank and complementary products and services.
The Toronto-based bank will pay US$39 per share of Cowen's (COWN) common stock. The deal is expected to be "modestly accretive" to TD's 2023 adjusted EPS and generate ~14% adjusted return on invested capital on a fully-synergized run rate basis. TD (TD) expects to achieve US$300M-$350m in revenue synergies by year three. It also expects pretax integration and retention costs of ~US$450M over three years.
"Cowen is a leading independent dealer with a premier U.S. equities business and a strong, diversified investment bank that, when combined with TD Securities, will allow us to accelerate our strategic U.S. growth plans," said TD Bank Group (TD) President and CEO Bharat Masrani
To help fund the deal, TD (TD) has sold 28.4M non-voting common shares of Charles Schwab (SCHW) for proceeds of ~$1.9B, reducing TD's stake in Schwab to 12.0% from 13.4%.
The purchase price represents 1.7x multiple of Cowen's (COWN) tangible book value as of March 31, 2022 and 8.1x multiple of Cowen's 2023 earnings.
Cowen (COWN) shares are rising 7.1% in Tuesday premarket trading to $38.00, and TD Bank (TD) shares are slipping 0.7%.
Conference call at 8:30 AM ET.
The Wall Street Journal had reported the agreement late Monday.