Qurate Retail, Liberty TripAdvisor hit volatility pauses on unusual trading
Aug. 02, 2022 10:26 AM ET
Qurate Retail, Inc. (QRTEB), LTRPB
LBTYA, QRTEA, LBTYK, LBTYB, FWONA, FWONK, LTRPA, LSXMA, LSXMB
By:

Jason Aycock,

SA News Editor
8 Comments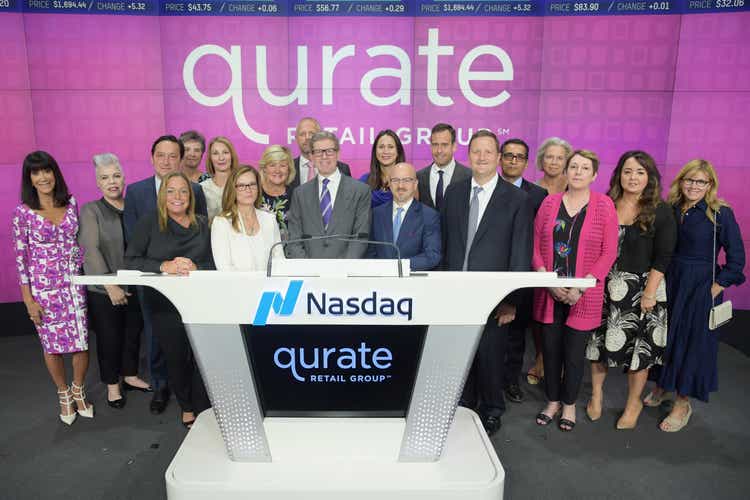 A series of halts has hit trading in stocks affiliated with John Malone's Liberty Global (LBTYA) amid unusual moves in a number of the usually low-volume names.
Series B shares in Qurate Retail (NASDAQ:QRTEB) - the owner of home-shopping outlets QVC and HSN as well as Zulily - have seen four volatility trading pauses so far Tuesday morning. The stock jumped 327% Monday on no apparent news, from $4.27 to $18.23, and is seeing choppy trading Tuesday. Qurate Retail was formerly Liberty Interactive before changing its name in 2018. Its Series A shares (QRTEA) are up 3%.
Liberty TripAdvisor Series B (NASDAQ:LTRPB) has now seen five volatility pauses so far Tuesday. It's up 71.9% on volume that's already quintupled usual average. It jumped 196% Monday.
Theories of some short squeezing are being floated in the lower-volume share classes. Short interest in Qurate A (QRTEA) at last report was 7.8%, but there was 29.5% short interest in the Series B (QRTEB).
In Liberty TripAdvisor Series A (LTRPA), short interest was 1.69% of the float, while in Series B (LTRPB) it's 3.33%.
Other Liberty stocks are trading more calmly Tuesday. Liberty Global (LBTYA) is near flat, while LBTYB and LBTYK are each down 0.2%. Formula One (FWONA) is -0.7%, while FWONK is -0.6%. And Liberty Sirius SM (LSXMA) is +0.5% while LSXMB is -1.9%.