Energy ETFs in focus as oil closed below 200-day MA for first time in 7-months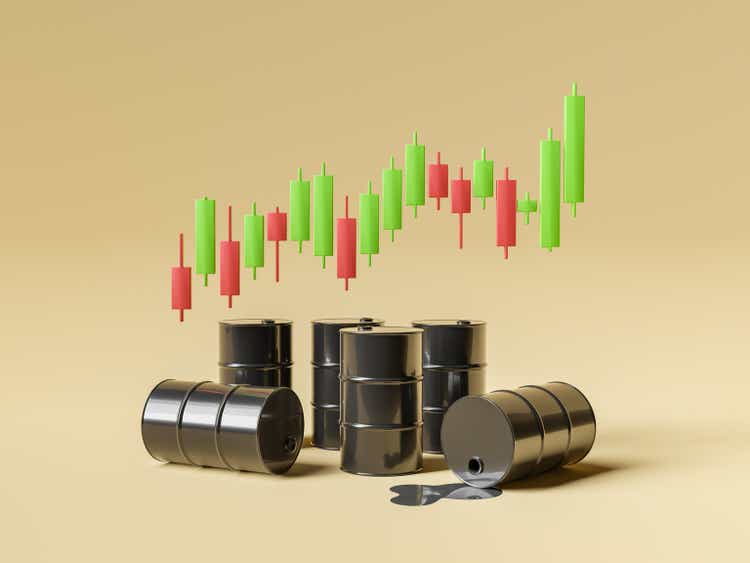 With its recent retreat, oil has fallen below $95 per barrel and dipped below its 200-day moving average, a key technical barrier, for the first time in 2022. This move threatens to put continued near-term pressure on exchange traded funds tied to the oil market, as they respond to activity in their underlying commodity.
Crude oil (CL1:COM) has closed below its 200-day moving average for the first time in more than seven months, dating back to December 20, 2021. The recent slide in oil prices has increased attention on funds such as the Energy Select SPDR ETF (NYSEARCA:XLE), Vanguard Energy ETF (NYSEARCA:VDE), SPDR S&P Oil & Gas Exploration & Production ETF (NYSEARCA:XOP), VanEck Vectors Oil Services ETF (OIH), and the United States Oil ETF (NYSEARCA:USO).
Oil prices have declined 24.2% from its June high and XLE, VDE, XOP, OIH, and USO have come down alongside.
Since the June 14th peak, XLE is -11%, VDE is -10.5%, XOP -14.9%, OIH -14.6%, and USO is down 16.8%.
While crude prices have struggled of late, they are still well into the green on the trading year along with the above exchange traded funds.
In 2022, oil is +24.5%, and XLE is +33.1%. Moreover, year-to-date VDE is +33.2%, XOP is +32.5%, while OIH has gained 20%, and USO is up 38.1%.
Oil prices remain under pressure as recent weak manufacturing data from China and Europe weighed on the demand outlook for global energy.