Biden names top officials to lead monkeypox response as more states cite emergencies
Aug. 02, 2022 12:24 PM ET
Bavarian Nordic A/S (BVNKF)
RHHBY, SIGA, EBS, GOVX, APDN, RHHBF, TNXP, CMRX, BVNRY, CODX, VRAX
By:

Dulan Lokuwithana,

SA News Editor
90 Comments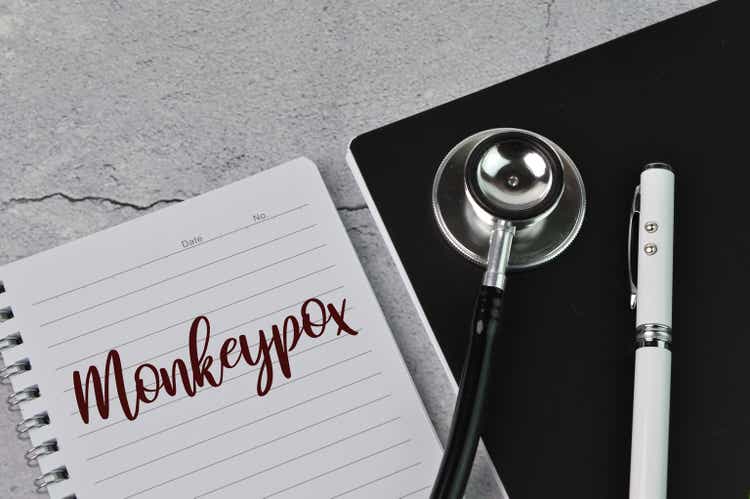 President Joe Biden appointed two top federal officials to lead the U.S. response against monkeypox, the White House announced Tuesday, as the ongoing outbreak has prompted more states to declare emergencies to contain the virus.
Robert Fenton, who currently serves as Regional Administrator for FEMA Region 9 in the American West, will be appointed as the White House National Monkeypox Response Coordinator.
His deputy will be Dr. Demetre Daskalakis, a public health expert who currently functions as the Director of the CDC Division of HIV Prevention.
The team will coordinate the government efforts to combat the outbreak, including measures to improve equitable access to monkeypox tests, vaccinations and treatments, the White House said.
The appointments came after California and Illinois announced a state of emergency over the outbreak on Monday. New York Governor Kathy Hochul took a similar decision last week, calling monkeypox an emergency in her state.
So far, the U.S. has confirmed more than 5,800 monkeypox cases in the latest outbreak, according to CDC data. The Biden's administration has yet to declare the outbreak a national emergency.
Vaccine developers for monkeypox: Bavarian Nordic (OTCPK:BVNKF) (OTCPK:BVNRY), Emergent BioSolutions (EBS), Chimerix (CMRX)
Monkeypox test makers: Co-Diagnostics (CODX), Roche (OTCQX:RHHBY) (OTCQX:RHHBF), Applied DNA Sciences (APDN), Virax Biolabs Group (VRAX)
Developers of therapeutics for monkeypox: GeoVax Labs (GOVX), SIGA Technologies (SIGA), and Tonix Pharmaceuticals (TNXP)
The World Health Organization declared monkeypox a global health emergency in late July.