Lumen Technologies Q2 earnings likely to see a drop amid internal and external concerns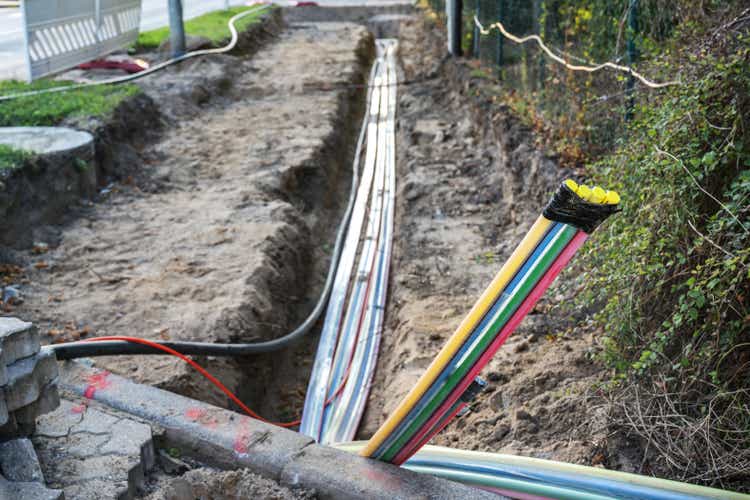 Lumen Technologies (NYSE:LUMN) is scheduled to announce Q2 earnings results on Wednesday, August 3rd, after market close.
The consensus EPS Estimate is $0.46 (-4.2% Y/Y) and the consensus Revenue Estimate is $4.59B (-6.7% Y/Y).
A report by Zacks

indicates that weakness in mid-market demand, a decline in legacy voice services and substitution of its traditional wireline telephone services by wireless and other competitive low-priced offerings, together with massive debt, are concerns.

Uncertainty prevailing over global macroeconomic conditions, inflationary pressure and protracted supply chain issues are likely to have hurt Lumen's Q2 revenues.
In the last reported quarter, the company added 27K Quantum Fiber subscribers, taking the count to 830K quantum fiber subscribers at the end of the reported quarter.
The company is focusing on addressing the dynamic requirements of its wide enterprise customer base led by its various strategic initiatives.
Over the last 3 months, EPS estimates have seen 7 upward revisions and 1 downward. Revenue estimates have seen 2 upward revisions and 8 downward.
Over the last 2 years, LUMN has beaten EPS estimates 88% of the time and has beaten revenue estimates 25% of the time.
In its latest reported investor presentation, the company updated its FY22 outlook based on adjusted timing of the 20-state ILEC business divestiture:
Of the 12 Wall Street Analysts covering the stock, 5 rate it a Hold while 3 assign a Sell; in the past 6-months trading, the stock lost 15%.
Quant Rating stands at Hold for the stock.Of the 9 SA Author's Rating, Strong Buy, Buy and Hold all have 3 each; Recent earnings Analysis from our contributors: Lumen Technologies: Beware Of The Elephant In The Room