Regenxbio to seek FDA's accelerated approval for Hunter Syndrome treatment, shares rise 8%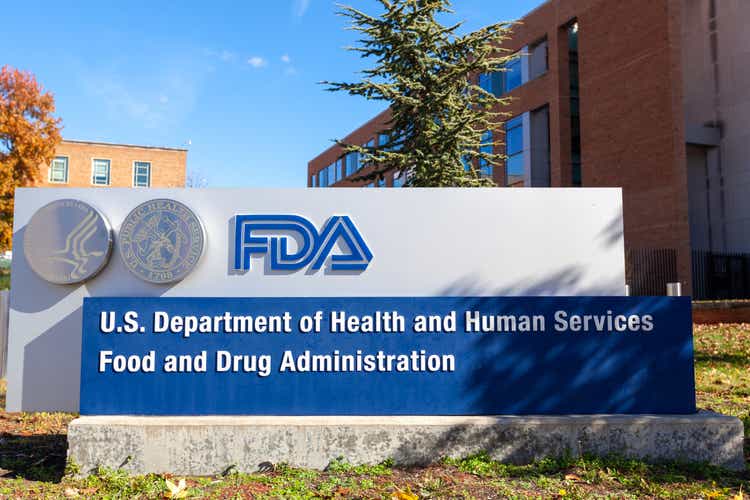 Regenxbio (NASDAQ:RGNX) on Wednesday said it intends to file a biologics license application (BLA) in 2024 using the U.S. FDA's accelerated approval process for its RGX-121 treatment candidate for Mucopolysaccharidosis Type II (MPS II).
Shares of the clinical-stage

biotech were

8% higher

at $34.34 in early trading. The company is

slated to report Q2 results

after market close.

MPS II, also known as Hunter Syndrome, is a hereditary metabolic disease in which the body is missing or does not have enough of an enzyme needed to break down long chains of sugar molecules.
The FDA's accelerated approval program allows for the expedited development and review of drugs that treat serious conditions.
RGNX said its ongoing phase 1/2 trial of RGX-121 in children up to five years old had been expanded into an active pivotal phase 1/2/3 trial and was enrolling patients.
Preliminary results from the early-to-mid stage trial of RGX-121 in Feb. showed that it continued to be well-tolerated with dose-dependent reductions of glycosaminoglycans in the cerebrospinal fluid.