Palantir rises even as RBC says government spending tracker shows 'disappointing' results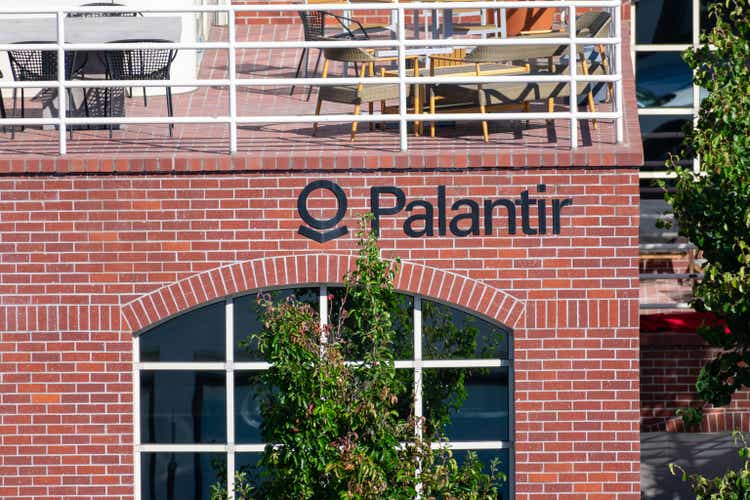 Palantir Technologies (NYSE:PLTR) shares rose on Wednesday even as investment firm RBC said its government spending tracker provided "disappointing" results going into the company's second-quarter results next week.
Analyst Rishi Jaluria, who has an underperform rating on Palantir (PLTR) shares with a $6 price target, noted that the net new value of deals from the U.S. government in the second-quarter was $25M, down 81% year-over-year. Last year, U.S. accounted for 76% of government-related revenue.
"While this is disappointing to us regardless, we would point out Palantir's intra-quarter announcements which suggest (some) expansion activity, including: 2-year $100M contract with the U.S. Army on July 28; 14-month $36M contract with U.S. Army for TITAN on June 28; 1-year $54M expansion with U.S. SSC BMC3 on June 2; and 5-year $90M contract with the Department of HHS on May," Jaluria wrote in a note to clients.
As such, there is the potential for "downside" for government revenue in the second quarter, Jaluria explained.
"We believe shares currently price in overstated potential benefits from Russia-Ukraine, as we expect less benefit to government numbers versus what the company saw during COVID (keep in mind, compares get much easier in the back half)."
Palantir (PLTR) shares rose 3% to $11.25 in mid-day trading.
The analyst also pointed out that there is caution in the commercial business too, citing the high level of competition.
Palantir (PLTR) is set to report results on August 8. A consensus of analysts expect the company to earn 16 cents per share on $1.98B in revenue.
Late last month, the U.S. Army Research Laboratory expanded its existing contract with Palantir (PLTR) by two years.