Nikola Q2 earnings preview: Can a top-line beat, capital raise give boost to shares?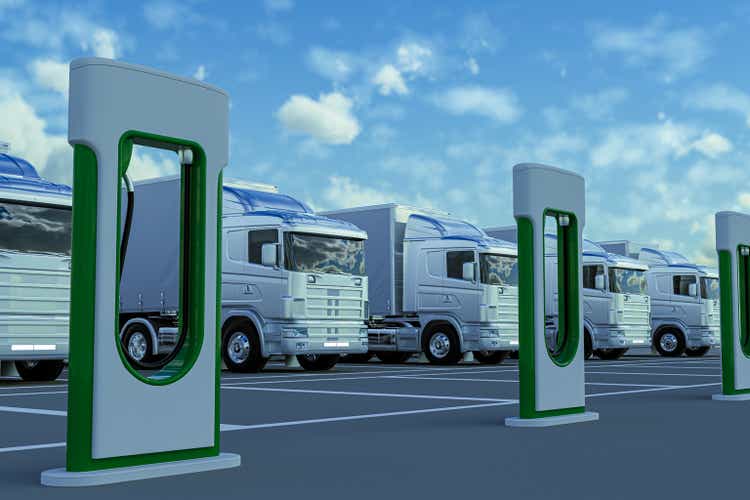 Nikola (NASDAQ:NKLA) is scheduled to announce Q2 earnings results on Thursday, August 4th, before market open.
The consensus EPS Estimate is -$0.27 (-35.0% Y/Y) and the consensus Revenue Estimate is $16.58M.
Nikola beat Q1 top and bottom line expectations, with revenues of $1.89M. It ended the quarter with an adj. EBITDA loss of $79.15M vs. loss of $53.43M last year and said it would deliver 300 to 500 production Tre BEV trucks in 2022.
JPMorgan most recently weighed in on Nikola ahead of the earnings report, suggesting that the quarter generally tracked to expectations and expecting the prior full-year guidance to be reiterated.
The electric vehicle maker was the worst performing industrial stock in June and Q2 in its segment, declining -33% and -57%, respectively. Shares are down nearly -28% YTD. Auto stocks fell during the quarter on anxiety over the impact of Russia's attack on Ukraine.

Over the last 2 years, NKLA has beaten EPS estimates 63% of the time and has beaten revenue estimates 13% of the time.
Over the last 3 months, EPS estimates have seen 2 upward revisions and 4 downward. Revenue estimates have seen 6 upward revisions and 0 downward.
Looking beyond Q2, Nikola's stockholders finally voted in early August to approve a capital raise through a share increase. The capital raise will be critical to fund its 2023 business plan and move forward on production and delivery of battery-electric and hydrogen fuel cell trucks and the energy infrastructure to support them.
Nikola's plans to build scale will also be fueled by the recent acquisition of Romeo Power (RMO) in an all-stock transaction. The deal will offer Nikola vertical integration benefits and the addition of domestic battery pack manufacturing capability, as well as significant supply chain cost savings.
However, an bearish SA contributor report in June questioned Nikola's liquidity picture and high cash burn rate. And even though demand for electric trucks is far greater than current supply, Nikola has lost its perceived first move advantage according to SA contributor Luca Socci.