Hot Stocks: MRCY, MTCH drop on earnings news; PING jumps 60% on takeover deal; AAWW surges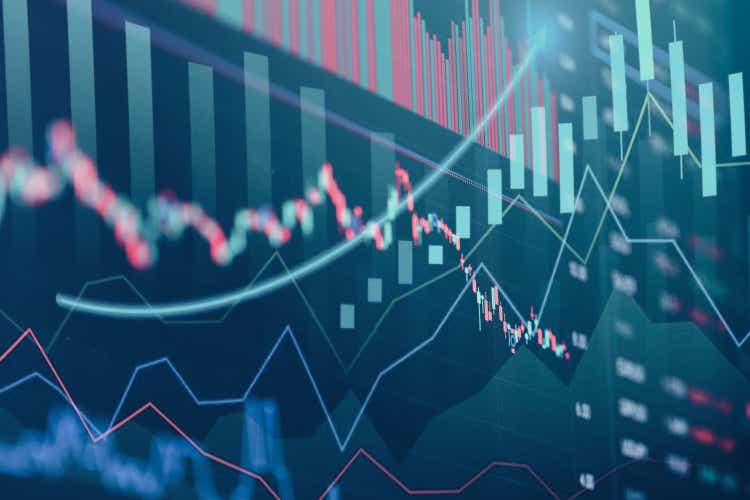 With investors reacting positively to the latest round of earnings reports, stocks rallied on Wednesday, led by a 2.6% advance in the Nasdaq. With the rise, Wall Street renewed last week's upswing, largely erasing the profit-taking that took place early this week.
Ping Identity (NYSE:PING) ranked among the day's standout gainers. Shares skyrocketed more than 60% after the company agreed to a buyout deal.
M&A headlines also encouraged buying in Atlas Air Worldwide (AAWW). The stock surged on reports that it will soon reach a takeover agreement.
Looking at some of the day's standout decliners, Mercury Systems (MRCY) and Match Group (MTCH) both suffered double-digit percentage declines following the release of their quarterly updates.
Standout Gainer
A takeover deal sparked a massive jump in Ping Identity (PING). The stock soared 61% after reaching a deal to be acquired by private equity firm Thoma Bravo.
Under the deal, shareholders of the company, which makes software to prevent fraud, will receive $28.50 per share, leading to a total value of $2.8B.
PING finished Wednesday's trading at $28.08, an advance of $10.62 on the day. The spike took the stock to its highest close since April.
Standout Loser
Mercury Systems (MRCY) plunged more than 13% after the company released disappointing quarterly results.
The defense electronics company reported a Q4 profit that rose from last year but came in well below the amount that analysts were predicting. Revenue also showed disappointing growth. The top line rose almost 16% to $290M -- about $18M below the market consensus.
Looking ahead, MRCY issued a disappointing earnings forecast. For Q1, the company targeted non-GAAP EPS between $0.19 and $0.23. Analysts were looking for $0.26.
Following the results, MRCY plunged to an intraday 52-week low of $44.04. Shares moderated from there but still ended at $49.81, a decline of $7.67 on the session.
While the firm hit a 52-week low on an intraday basis, it finished above a closing low of $45.31 reached last September.
Notable New High
Atlas Air Worldwide (AAWW) jumped almost 11% on reports that it is likely to reach a takeover deal with an investor group led by Apollo Global Management (APO). The rally took the stock to a new 52-week high.
According to Bloomberg, the potential agreement would value the airfreight company at $102.50 per share. This equates to a total purchase price of about $3.2B.
Based on the reports, AAWW jumped $9.41 to close at $96.78. During the session, the stock reached an intraday 52-week high of $97.67.
Shares have been rising since July, when they set a 52-week low of $58.70. AAWW has surged nearly 65% since that nadir.
Notable New Low
The release of quarterly results prompted selling in Match Group (MTCH), sending shares of the online dating app to a new 52-week low. The stock finished lower by 18%.
The company reported an operating loss, dragged down by an impairment charge related to its acquisition of Hyperconnect. On an adjusted basis, operating income rose 9% from last year. However, revenue growth failed to beat expectations, rising 12% from last year to almost $795M.
Moreover, the firm predicted "muted top-line growth" in the second half of the year. Specifically, MTCH forecast Q3 revenue between $790M and $800M, below analysts' target of $877M.
For more of the day's biggest winners and losers, head over to Seeking Alpha's On The Move section.