Is it safe? FAA asks for feedback on airplane seat sizes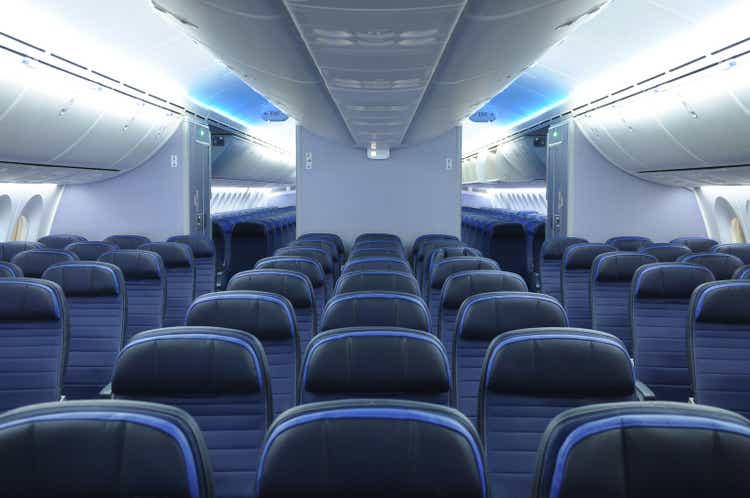 The Federal Aviation Administration has begun reviewing airplane seat sizes to assess if a minimum standard should be established. Note, that this is not from a comfort perspective, but rather if minimum seat sizes are necessary for passenger safety, like in the case of an emergency evacuation. The public will have 90 days to submit recommendations on existing seat widths and lengths, as well as "pitch," which is industry jargon for the space between rows.
Backdrop: As airlines have continued to shrink their seat sizes, passenger advocacy groups like FlyersRights.org put forward petitions for minimum standards that were eventually backed by Congress. The FAA was ordered to move forward with size regulations as part of the FAA Reauthorization Act of 2018, but things have gotten delayed since then (the pandemic hasn't helped the matter), and the notice was just been published for comment in the Federal Register.
While current regulations don't mandate minimums for seat dimensions, they do require that planes must be able to evacuate within 90 seconds. Many argue that current seats aren't inclusive to all body types, and there are additional concerns about tightly-packed aircraft, especially in relation to seat sizes that can vary widely among carriers. The FAA is also asking for feedback regarding how seat sizes can impact children, people over 60, and individuals with disabilities.
Commentary: "Seats have continued to shrink by some airlines, and people are continuing to get larger. Our estimate is that only 20% of the population can reasonably fit in these seats now," wrote Paul Hudson, president of FlyersRights.org. "It's beyond a matter of comfort, or even emergency evacuation; there are serious health and safety issues when you're put in cramped conditions for hours on end."
Related: American Airlines (AAL), Delta Air Lines (DAL), Southwest Airlines (LUV), United Airlines (UAL), JetBlue (JBLU), Hawaiian Holdings (HA), Alaska Air Group (ALK), Spirit Airlines (SAVE), Mesa Airlines (MESA) and SkyWest (SKYW)