América Móvil rises as Citi upgrades, citing 'attractive entry point' after recent decline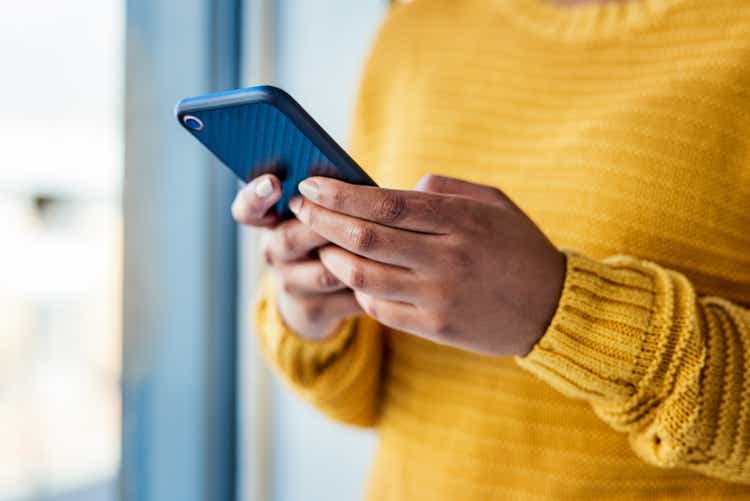 América Móvil (NYSE:AMX) shares rose on Thursday as investment firm Citi upgraded the Mexican telecom company, noting an "attractive entry point" as the stock has pulled back in recent days.
Analyst Andrés Cardona moved his rating to buy from neutral on América Móvil (AMX) shares, while keeping the $23 price target, noting that the company "fits well" in a world full of higher inflation, higher interest rates and slower growth.
"América Móvil is generating strong [free cash flow], which is flowing to investors in the way of growing dividends and buybacks, which could be supportive of the equity performance," Cardona wrote in a note to clients, adding that the company could have another catalyst by spinning off its towers business.
América Móvil (AMX) shares rose nearly 1.5% to $18.35 in premarket trading.
In addition, Cardona noted that América Móvil (AMX) is likely to keep its cash flow going to equity investors, absence any talk about mergers and keeping the net-leverage ration between 1.25 and 1.3. This should help fund the company's stock buyback program, as it has already repurchased 889M shares, up 25% year-over-year.
Regarding the towers business, Cardona noted it represents roughly $450M in revenue and $350M in EBITDA per year and with peers trading at more than 10 times enterprise value-to-EBITDA, América Móvil (AMX) trades at a significant discount.
Analysts are mostly positive on América Móvil (AMX). It had an average rating of HOLD from Seeking Alpha authors, while Wall Street analysts rate it a BUY. Conversely, Seeking Alpha's quant system, which consistently beats the market, rates AMX a BUY.