NuStar misses Q2 earnings, extends Corpus Christi deal with Trafigura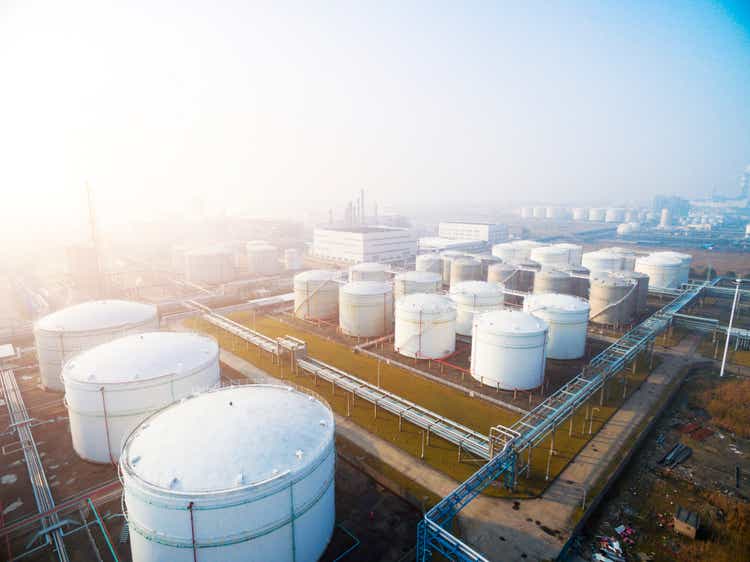 NuStar Energy (NYSE:NS) -1.5% pre-market Thursday after missing Q2 adjusted earnings estimates, while revenues rose less than 1% Y/Y to $430M.
Q2 net income fell to $59M, or $0.20/unit, from $63M, or $0.25/unit, in the prior-year quarter
Q2 distributable cash flow available fell to $83M from $97M in the year-earlier quarter, largely due to recent divestitures; Q2 DCF coverage ratio was 1.88x.
NuStar's (NS) Permian Crude System volumes rose 16% Y/Y to 2% Q/Q to a record-breaking average of 522K bbl/day.
While some short-term operational issues at customer refineries reduced NuStar's (NS) Q2 volumes compared to the year-ago quarter, its Q2 refined product volumes rose from Q1.
The company also said an agreement with Trafigura for oil transportation, storage and export services on its Corpus Christi Crude System was extended 18 months from mid-2023 to year-end 2024.
Nustar (NS) moves Permian crude from the Cactus II and Grey Oak pipelines for Trafigura, for regional supply and for export from Corpus Christi.
Throughputs on NuStar's (NS) Corpus Christi Crude System averaged ~290K bbl/day in Q2, reaching a peak 340K bbl/day in July.
NuStar Energy's (NS) stock price return shows a 4.5% YTD decline and a 1.5% loss during the past year.