Paramount climbs after quarter marked by 'Top Gun' strength, more streaming losses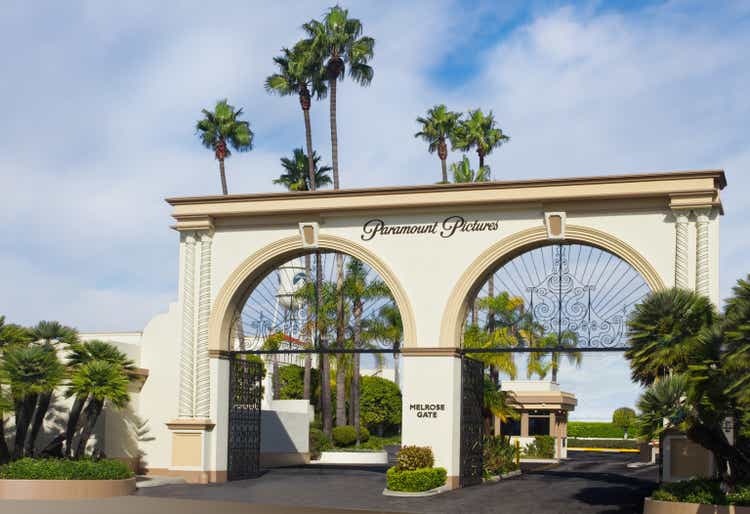 After some morning trading around the flat line, Paramount Global is higher midday Thursday - (NASDAQ:PARA) +2.2%, (NASDAQ:PARAA) +1.5% - after a somewhat mixed quarterly report that beat expectations with some help from Tom Cruise, but featured a decline in ad revenues and some streaming losses amid increasing investment.
Overall revenue grew nearly 19% to $7.78B, an easy beat of expectations for $7.55B, powered in large part by filmed entertainment revenue that more than doubled (thanks to the year's biggest film, Top Gun: Maverick).
Overall, though, operating income fell 33% to $819M, and the adjusted total (before depreciation and amortization) fell 22% to $963M, as overall costs and expenses rose 28% to $6.96B.
The blame for that goes largely to spending on content and international expansion in the streaming space, which rose 80%. Adjusted OIBDA in direct-to-consumer fell to -$445M from a year-ago -$143M. Revenue in DTC did grow 56%, led by a 74% increase in subscription revenues (to $830M) along with a 25% gain in ad revenues (to $363M).
Global DTC subscribers rose near 64M, accounting for the addition of some 5.2M subscribers and the removal of 3.9M Russian subscribers. Of that, Paramount+ subscribers grew over 43M (adding 4.9M overall, removing 1.2M in Russia).
In the free ad-supported space, Pluto TV grew global monthly active users near 70M.
In TV Media, revenue ticked up 1% as 27% growth in licensing revenues barely offset a decline of 6% in ad revenue and a 3% decline in affiliate/subscription fees.
The ad slowdown is reflective of "short-term challenges that we've got to work through," CEO Bob Bakish said on the earnings call.
Revenue by segment: TV Media, $5.26B (up 1%); Direct-to-Consumer, $1.19B (up 56%); Filmed Entertainment, $1.36B (up 126%).
Bullish Wells Fargo noted results were in line but pointed out "incremental concerns" around the ad slowdown and the advance of cord-cutting. The bank is Overweight on the stock with a price target of $60.
RBC Capital Markets also has an Outperform rating and proclaimed the quarter fairly strong even as "linear/DTC advertising and linear affiliate fees came in softer than expected." The firm has a $38 price target.
For more detail, dig into Seeking Alpha's transcript of Paramount's Q2 earnings call.