U.S. declares monkeypox a public health emergency
Aug. 04, 2022 3:05 PM ET
SIGA Technologies, Inc. (SIGA)
RHHBY, EBS, GOVX, APDN, BVNKF, RHHBF, TNXP, CMRX, BVNRY, CODX, VRAX
By:

Dulan Lokuwithana,

SA News Editor
179 Comments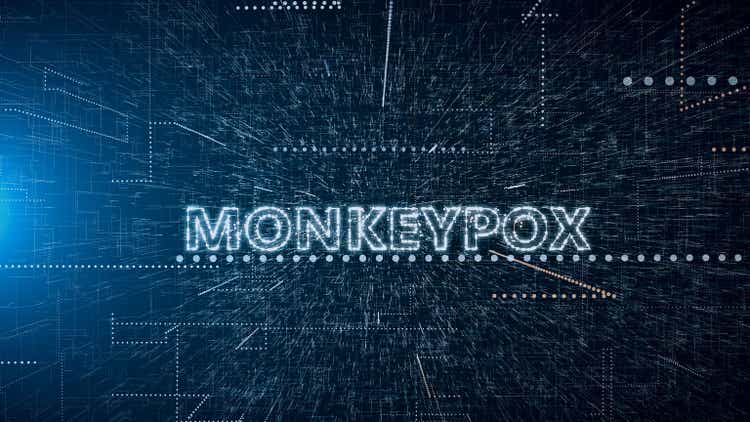 The Biden administration declared the current monkeypox outbreak a public health emergency on Thursday in a bid to marshal resources and raise awareness to contain the fast-spreading virus. Previously, The Washington Post reported the government plans, citing two officials.
"We're prepared to take our response to the next level in addressing this virus, and we urge every American to take monkeypox seriously," Health and Human Services Secretary Xavier Becerra said at a briefing.
An emergency declaration is expected to improve awareness, unlock additional flexibility and raise more funding to fight the viral disease.
According to the Centers for Disease Control and Prevention (CDC), the U.S. has confirmed more than 6,600 monkeypox cases in the outbreak.
Vaccine developers for monkeypox: Bavarian Nordic (OTCPK:BVNKF) (OTCPK:BVNRY), Emergent BioSolutions (EBS), Chimerix (CMRX)
Monkeypox test makers: Co-Diagnostics (CODX), Roche (OTCQX:RHHBY) (OTCQX:RHHBF), Applied DNA Sciences (APDN), Virax Biolabs Group (VRAX)
Developers of therapeutics for monkeypox: GeoVax Labs (GOVX), SIGA Technologies (NASDAQ:SIGA), and Tonix Pharmaceuticals (TNXP).
On Monday, California and Illinois announced a state of emergency over the monkeypox outbreak after New York Governor took a similar decision last week.
Early this week, Biden named two top federal officials to lead the U.S. response against monkeypox. The World Health Organization declared monkeypox a global health emergency in late July.