Lyft rises as Q2 results top expectations, aided by recovery in active riders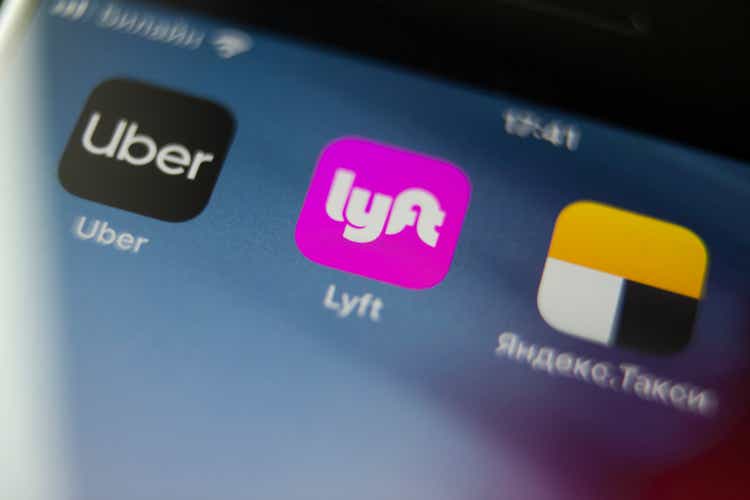 Lyft (NASDAQ:LYFT) shares rose nearly 4% in after-hours trading on Thursday after the ride-sharing company posted second-quarter results that topped expectations.
For the period ending June 30, Lyft (LYFT) earned an adjusted 13 cents per share on $990.7M in revenue, aided by a recovery in active riders. Lyft (LYFT) ended the period with 19.86M active riders
Lyft (LYFT) said it generated an average revenue per active rider of $49.89, slightly topping estimates.
Analysts were expecting Lyft (LYFT) to lose an adjusted 4 cents per share on $988.14M in revenue.
The company also generated $79.1M in adjusted EBITDA during the period, the highest in the company's history. For comparison purposes, Lyft (LYFT) generated $55.3M in adjusted EBITDA in the second-quarter of 2021 and $24.3M in the first-quarter of 2022.
Lyft (LYFT) will host a conference call at 4:30 p.m. EST to discuss the results.
Prior to the results, investment firm Monness, Crespi, Hardt forecast that Lyft (LYFT) would deliver strong revenue growth in the second-quarter.