Warner Bros. Discovery earnings call: Zaslav sets the strategy; combined streaming coming summer 2023 (updated)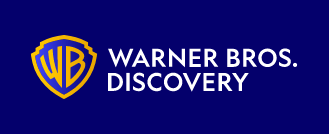 Alongside second-quarter earnings, Warner Bros. Discovery (NASDAQ:WBD) has signaled a change in direction for its movie strategy when it comes to streaming, and talked about a combined direct-to-consumer brand to come in summer 2023.
"We have a different view on the wisdom of releasing direct-to-streaming films," CEO David Zaslav said on the company's earnings call, offering some of the thought process behind the company's axing of the $90M-budget Batgirl, intended as an HBO Max original.
"Our streaming strategy has evolved over the past year, and really reflects the importance of - rather than the dependence on - this segment of our global content monetization plans." The company is exploring the opportunity for a FAST (free ad-supported TV) streaming offering, Zaslav said.
That's part of three strategic priorities to inform all planning, Zaslav said: "Create the most compelling and diverse content offering in the world; maximize its reach engagement and value through a broad distribution and monetization strategy; and operate as one company with one mission to be the premier media and entertainment leader globally."
On his plans for cost cuts: "While we're still in the very early stages, and helped by the first wave of our synergy initiatives, we will have repaid $6B in debt by the end of August," Zaslav said. "And we have implemented initiatives leading to $1B in run-rate synergy over the next 12 months - with at least an additional $2B in the works as part of our cost synergies plan."
"In recent years, a strategy has emerged the suggests the video business will be better off collapsing all windows into streaming, overpaying for and over-investing in content, and offering it all at the same time for a low price," said JB Perrette, CEO of Global Streaming and Interactive. "We don't believe in this strategy."
"The combination of HBO Max and Discovery+ could not come at a better time, and both are enjoying strong momentum," Perrette said.
Updated: "We will roll out our new combined offering under a single brand, and we'll have more to share close to the launch on the product side," Perrette said.
"We recognize that both of our existing products have shortcomings. HBO Max has a competitive feature set but has had performance and customer issues. Discovery+ has best-in-class performance and consumer ratings, but more limited features. Our combined service will focus on delivering the best of both market-leading features with world-class performance."
"Our primary focus for the rollout will be in the markets where HBO Max has already launched, given its broader international footprint," Perrette said of the new service. "We plan to launch the service sequentially starting in the U.S. next summer. Latin America will follow later in the year. European markets with HBO Max will follow in early '24 with additional launches in key Asia Pacific territories and some new European markets coming later in 2024."
The combined service is targeting 130M global subscribers by 2025, with a plan to break even by 2024 and reach $1B in EBITDA by 2025, Perrette said. The company reported 92.1M subs Thursday.
Chief Financial Officer Gunnar Wiedenfels updates on the balance sheet post-merger: "Importantly, our debt financing is generally long term with an average maturity of more than 14 years and a 4.3% average interest rate and, equally importantly, interest rates for the vast majority of our debt are fixed," he said. "We have no remaining payments due in 2022 and we currently have $1.3B due in 2023 and $4.3B due in 2024."