Doximity stock sinks aftermarket after FY guidance slashed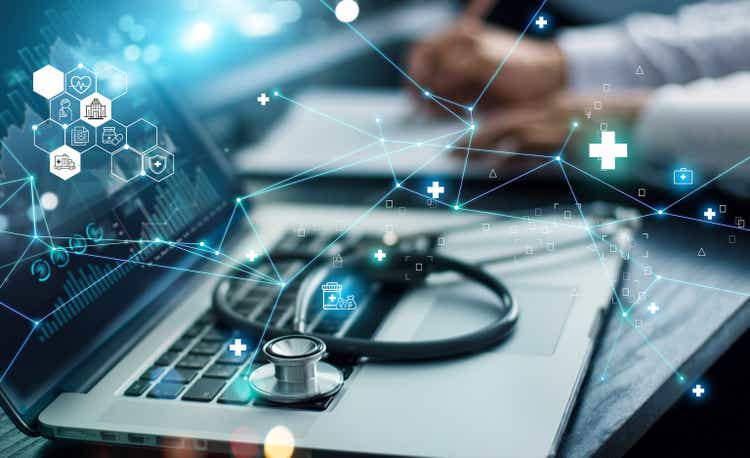 Doximity (NYSE:DOCS) stock sank 17% postmarket on Thursday after the digital platform for U.S medical professionals slashed its FY guidance in its Q1 earnings report.
DOCS expects FY revenue of $424M-$432M, well below consensus estimate of $455.92M. Its prior outlook

was $454M-$458M.

FY adj. EBITDA is projected to be $178M-$186M vs. previous guidance of $192M-$196M.
DOCS expects Q2 revenue of $99.5M-$100.5M, lower than consensus estimate of $105.03M.
Q2 adj. EBITDA is estimated to be $40M-$41M vs. $32.8M in Q2 2022.
DOCS reported Q1 adj. EPS of $0.14 vs. $0.11 in Q1 2022.
Revenue rose 25% Y/Y to $90.6M.
Adj. EBITDA grew 8% to $33.5M, representing adj. EBITDA margins of 37% vs. 43% in Q1 2022.
Shares of DOCS have fallen ~22% YTD.