Canada to challenge U.S. lumber tariffs via USMCA agreement
Aug. 04, 2022 8:48 PM ET
SPDR Homebuilders ETF (XHB)
PCH, LPX, WY, CUT, CFPZF, WOOD, RFP, WFG, IFSPF, WFSTF, NAIL
By:

Carl Surran,

SA News Editor
7 Comments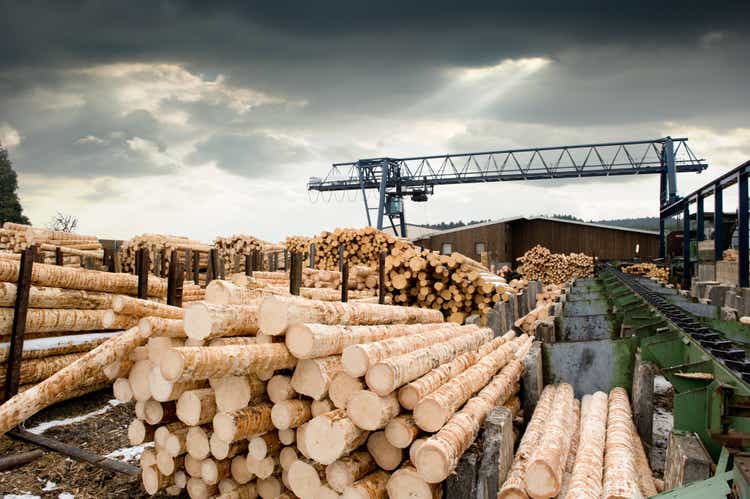 Canada's government said on Thursday it will challenge U.S. duties on softwood lumber, Bloomberg reports, saying the tariffs have caused "unjustified harm" to the industry and workers.
International Trade Minister Mary Ng said Canada will request dispute settlement through the USMCA trade agreement after the U.S. Department of Commerce ruled it will maintain levies on some imports.
The Commerce Department ruled Thursday that the new, combined duty rate that will apply to some Canadian softwood-lumber exports will drop to 8.59% from nearly 18%.
ETFs: (NYSEARCA:XHB), (WOOD), (CUT), (NAIL)
Potentially relevant stock tickers include (WY), (WFG), (LPX), (PCH), (RFP), (OTCPK:CFPZF), (OTCPK:IFSPF), (OTCPK:WFSTF)