Jobs growth picks up steam in July, adding 528K, unemployment rate falls to 3.5%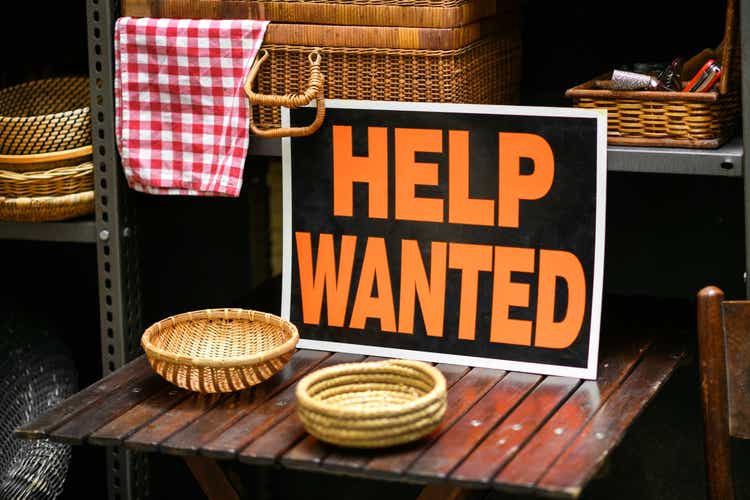 Total nonfarm employment and the unemployment rate have both returned to their February 2020 prepandemic levels, the U.S. Bureau of Labor Statistics said Friday.
July nonfarm payrolls: +528K vs. +250K expected and +398K prior (revised from 372K).
Unemployment rate now stands at 3.5%, matching its all-time low first achieved before the pandemic. It's lower than the 3.6% expected and the 3.6% rate in June.
Job growth was widespread and led by gains in leisure and hospitality and professional and business services. The July report backs up the Federal Reserve's stance that the labor market remains extremely tight and implies that the central bank will continue to raise interest rates.
Labor force participation, though, at 62.1% slipped from 62.2% in June. Meanwhile, prime-age LFP rate increased to 82.4% from 82.3%, pointed out Charles Schwab Chief Investment Strategist Liz Ann Sonders.
U.S. stock futures turn red on the prospect of continued Fed tightening, which will make borrowing more expensive. The S&P futures are slipping 0.8%, Nasdaq futures -1.0%, and Dow futures -0.5%. The 10-year Treasury yield (US10Y) spikes up 10 basis points to 2.80%.
"All this will lead markets to price a more aggressive Fed," Economist Mohamed El-Erian said via tweet. He noted the "very strong" job creation but also pointed to lower labor force participation.
"Cue the 75bps hike," said Schwab's Sonders.
Indeed, the CME FedWatch tool now calculates a 63.5% probability of a 75 basis-point hike at the Fed's September 20-21 meeting, up from a 34.0% chance a day earlier.
Bankrate Senior Economic Analyst Mark Hamrick points to the disconnect between two quarters of contracting GDP and the strong jobs market. "Despite the two straight quarters of contraction in GDP in the first half of the year, these robust job market numbers strongly argue against recession talk," he said. "As for wage growth, it remains well below the pace of inflation."
Average hourly earnings for private nonfarm payrolls increased 0.5%, exceeding +0.3% consensus, to $32.27, or 5.2% Y/Y. The Y/Y growth still lags the inflation rate, with the PCE index rising 6.8% Y/Y in June.
Before jumping to any conclusions on what the Fed will do next, remember there's another jobs report, and plenty of data to be reported, before the policymakers meet on Sept. 20-21.
On Thursday, U.S. jobless claims rose to 260K