Lyft climbs after strong Q2 as Wedbush says company 'back on track'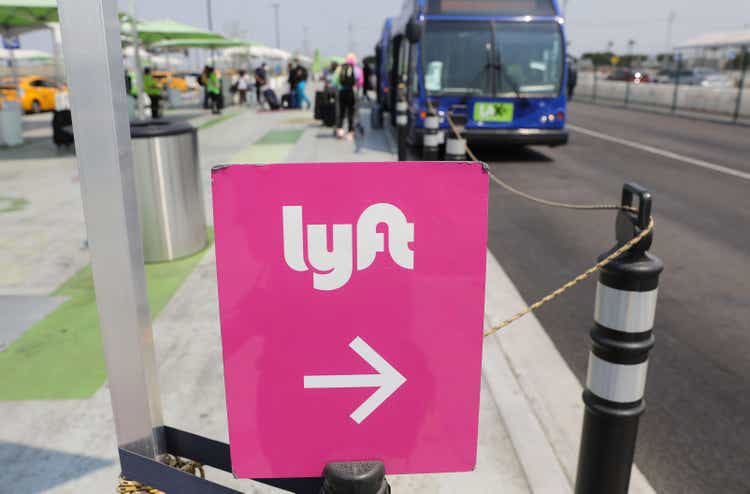 Lyft (NASDAQ:LYFT) shares climbed on Friday after the ride-sharing company reported second-quarter results that beat estimates and gave positive guidance, prompting investment firm Wedbush Securities to say the company looks like it is "back on track."
Analyst Dan Ives, who has an outperform rating on Lyft (LYFT), noted that the second-quarter results were headlined by "an impressive EBITDA performance," as the company generated $79.1M in adjusted EBITDA during the period, the highest in its history. Combined with a fiscal 2024 projection for $1B in adjusted EBITDA and more than $700M in free cash flow, Ives said it looks as if the company has turned the corner on keeping spending in check.
"Overall, we believe this was a strong print with Lyft slowing down 1980's Rock Star-like spending proving to be a good move for the company in this challenging macro environment," Ives wrote in a note to clients.
Lyft (LYFT) gained more than 6% in premarket trading, while Uber (NYSE:UBER) shares slipped more than 1%.
For the period ending June 30, Lyft (LYFT) earned an adjusted 13 cents per share on $990.7M in revenue, aided by a recovery in active riders. Lyft (LYFT) ended the period with 19.86M active riders. Analysts were expecting Lyft (LYFT) to lose an adjusted 4 cents per share on $988.14M in revenue.
Lyft (LYFT) said it generated an average revenue per active rider of $49.89, slightly topping estimates.
For the third-quarter Lyft (LYFT) expects revenue to be between $1.04B and $1.06B with adjusted EBITDA between $55M and $65M. Analysts expect $1.12B in sales and $61.3M in adjusted EBITDA.
In addition, Ives, who cut his price target to $25 from $32 to reflect a lower multiple, pointed out that the results are a "step in the right direction" as demand for ride-sharing continues to rebound and Lyft (LYFT) moves to its next stage of growth.
Prior to the results, investment firm Monness, Crespi, Hardt forecast that Lyft (LYFT) would deliver strong revenue growth in the second-quarter.