Beyond Meat squeezes higher after earnings disappointment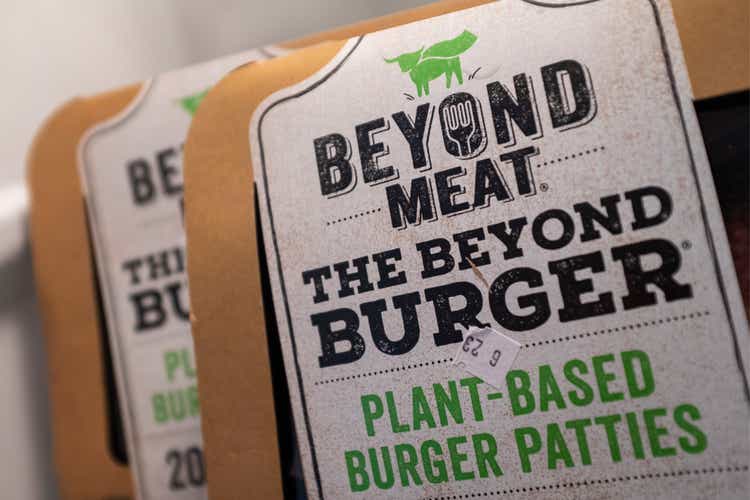 Despite cutting guidance and a significant chunk of its workforce, Beyond Meat (NASDAQ:BYND) shares surged on Friday.
According to data and predictive analytics firm S3 Partners, the stock has seen increased short-covering as of late with an 18% decrease in the total shares shorted in just the past month. Nonetheless, an elevated 34.52% short interest on Friday meant that short sellers were whacked with $128M in mark-to-market losses amid the sudden post-earnings pop.
"BYND continues to be one of the street's most crowded and most squeezable stocks with a stock borrow fee over 70% fee versus the market average of 0.97% fee, a 25.66% S3 Short Interest percentage of float which is five and a half times greater than the street average of 4.64%, [and] 30 days to cover of 6.66 days versus market average of 2.49 days," S3 Partners Managing Director Ihor Dusaniwsky told Seeking Alpha. "Momentum shorts are feeling the squeeze to trim or exit their positions while fundamental shorts are rethinking their conviction levels – look for more short covering as the squeeze tightens, especially if this rally continues and does not reverse in the next few days."
Shares of the California-based alternative protein player rose 21.07% shortly before Friday's close.
Read more on similar action playing out for Bed Bath & Beyond.