Communications stocks gain in week, with AMC, Roku leading way forward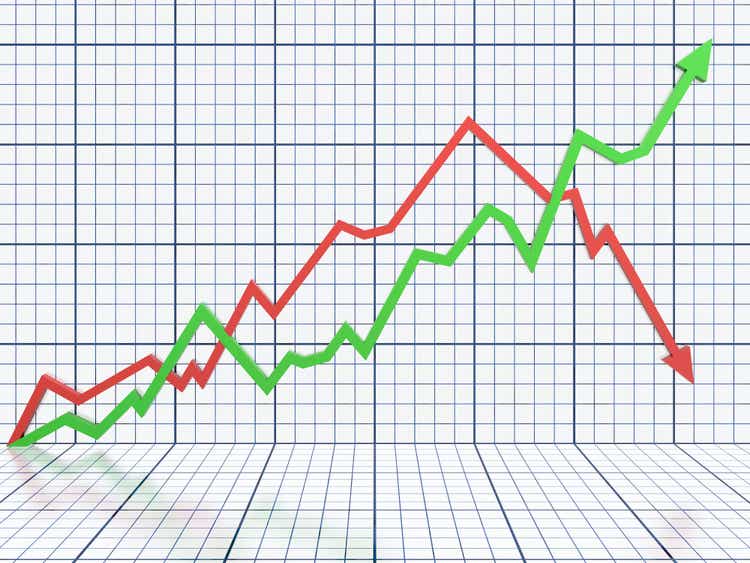 In a week where the broader market eked out a gain despite declining in four of the five sessions, Communications stocks were again on the upside among sectors.
The S&P 500 rose 0.4% for the period, a bit of a comedown after last week's strong 4.3% gain. But while sectors like Energy and Healthcare declined, Communication Services stocks rose 1.7% for this week, and the Communication Services Select Sector SPDR Fund (XLC) rose by 1.3% over that period.
And large-cap advancers were led by the once and future meme stock, movie theater operator AMC Entertainment (NYSE:AMC), which put the button on a week of five straight advances with an 18.9% gain Friday. The stock rose 52.3% for the week, all told, and Thursday after the bell brought earnings - and news of a new preferred stock issue that could theoretically upend the company's capital structure in the future.
Other top advancers included some favorite dogs of 2022. Last week, Roku (NASDAQ:ROKU) capped a week where it reported downbeat earnings and fell 26%; it rebounded this week to a 25.6% gain.
Third-best among large-cap stocks was Pinterest (PINS), which reported earnings Monday featuring revenues in line with expectations and an important vote of confidence from top investor Elliott Management. The stock rose 15.8% for the week.
Turning to decliners, advertising giant NYSE:WPP topped large caps by falling 8.4% for the week - all of that on Friday, after its earnings outlook was seen as disappointing compared to rivals.
Formula One Group (NASDAQ:FWONA) (FWONK) also joined top losers by falling more than 7% for the week - like WPP, mostly on Friday after it reported its own earnings.
And Match Group (MTCH) did it own earnings reset Wednesday after it missed revenue forecasts and issued a downbeat outlook for the second half in revenues. The stock fell 7.5% for the week.
The top five gainers over the past five sessions among large-cap Communication Services stocks and larger ($10B market cap or more):
The five worst performers over the past five sessions among large-cap Communication Services stocks and larger ($10B market cap or more):