Berkshire Hathaway Q2 operating earnings drive up; stock buybacks scaled back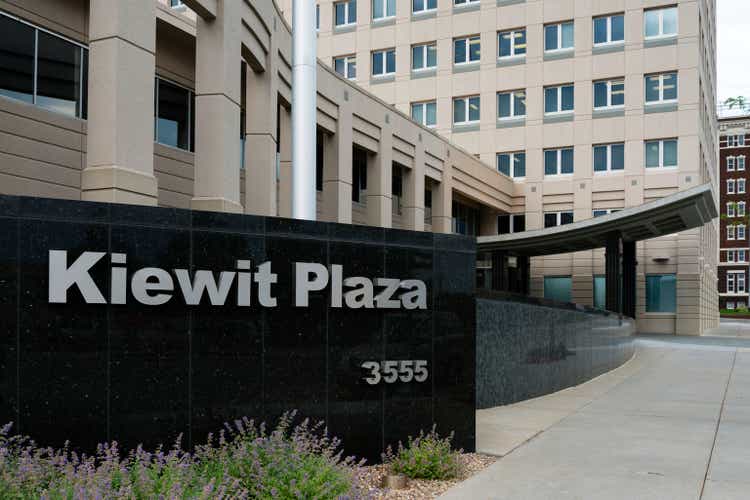 Berkshire Hathaway (BRK.A) (NYSE:BRK.B) Q2 operating earnings rose 32% from the previous quarter and 39% from a year ago, on strength from all its major operating divisions. Slumping equity markets in the quarter, though, caused the company to record investment and derivative losses, resulting in a net loss for the quarter, almost all of which is unrealized.
The company scaled back its stock buybacks, buying ~$1.0B of common stock during the quarter vs. $3.2B it spent in Q1 and $6.9B in Q4 2021.
The Omaha-based company that Warren Buffett built held $105.4B of cash and short-term securities as of June 30, 2021, down only slightly from $106.3B at March 31.
Q2 operating earnings of $$9.28B vs. $7.04B in Q1 and $6.69B in Q2 2021.
The volatile markets during the quarter hit the company's investment portfolio. Berkshire (BRK.B) posted $53.0B in investment and derivative losses in the quarter vs. losses of $5.45B in the prior quarter and gains of $21.4B in the year-ago quarter. That results in a net loss of $43.8B vs. net earnings of $5.46B in Q1 and net earnings of $28.1B a year ago.
Fair value of the company's equity portfolio declined to $327.7B at June 30, 2022 vs. $390.5B at March 31. About 73% of aggregate fair value was concentrated in four companies — American Express (AXP) at $24.8B, Apple (AAPL) at $161.2B, Bank of America (BAC) at $46.0B, and Coca-Cola (KO) at $23.7B. Chevron (CVX) dropped out of one of its four top equity investments since Q1.
Total revenue of $76.2B slipped from $78.8B in the prior quarter and climbed from $69.1B a year earlier.
Insurance float was ~$147B at June 30, vs. $148B at March 31.
For the corporation overall, pandemic lockdowns in various parts of the world and the Russia-Ukraine conflict means supply chain disruptions and inflationary pressures persisted during the quarter.
In its GEICO insurance unit, underwriting earnings declined due to increased claims frequencies and severities and lower reductions of ultimate claim estimates for prior years' losses. Reinsurance underwriting earnings increased, reflecting foreign currency exchange rate gains. Insurance investment income rose Y/Y on increased dividend income and higher interest rates.
Railroad after-tax earnings rose 9.8% Y/Y reflecting higher revenue per car/unit, partly offset by lower overall freight volumes and higher fuel costs.
In its utility and energy operations, earnings rose 3.5% Y/Y from tax equity investments and from the natural gas pipeline and Northern Powergrid business, partly offset by lower earnings from U.S. regulated utilities and the real estate brokerage businesses.
Manufacturing, service, and retailing earnings gained 8.2% Y/Y, but results were mixed among businesses. "While customer demand for products and services was relatively good in the first six months of 2022, we continue to experience the negative effects of higher materials, freight, labor and other input costs," the company said in its 10-Q filing.
Operating earnings by segment vs. prior quarter and a year ago:
Insurance underwriting — $581M vs. $47M in Q1 and $376M in Q2 2021.
Insurance - investment income — $1.91B vs. $1.17B and $1.22B
Railroad — $1.66B vs. $1.37B and $1.52B
Utilities and energy — $766M vs. $750M and $740M
Manufacturing, service and retailing — $3.25B vs. $3.03B and $3.00B
Other — $1.12Bvs. $677M and -$169M
See why SA contributor Yiannis Zourmpanos calls Berkshire (BRK.B) a stock to navigate the recession