$35 per month capped insulin for private insurance kept out of Inflation Reduction Act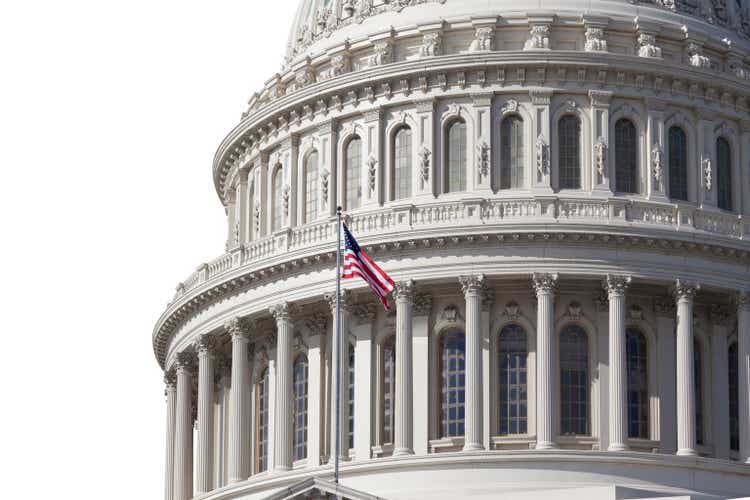 A major piece of legislation approved in the Senate on Sunday did not include a provision that would have capped the monthly cost for insulin to $35 in private insurance plans.
The Inflation Reduction

Act,

passed along party lines

, does cement a $35 maximum monthly cost for those covered under Medicare.

In addition, the broad legislation will allow CMS to negotiate the prices of some high-priced prescription drugs and cap out-of-pocket drug expenses to $2000 per year.
Some of the highest spend by Medicare on drugs include Pfizer (NYSE:PFE)/Bristol-Myers Squibb's (NYSE:BMY) Eliquis (apixaban), AbbVie's (NYSE:ABBV) Humira (aducanumab), Regeneron Pharmaceuticals' (REGN) Eylea (aflibercept), Bristol's (BMY) Revlimid (lenalidomide), and Merck's (NYSE:MRK) Keytruda (pembrolizumab).
The bill now goes to the House for approval, where it is expected to pass.
In late June, Sanofi (SNY) said it would cap the monthly price of its insulin products to $35 for uninsured Americans.