Senate OK's Biden anti-inflation act that boosts taxes on corporate income, stock buybacks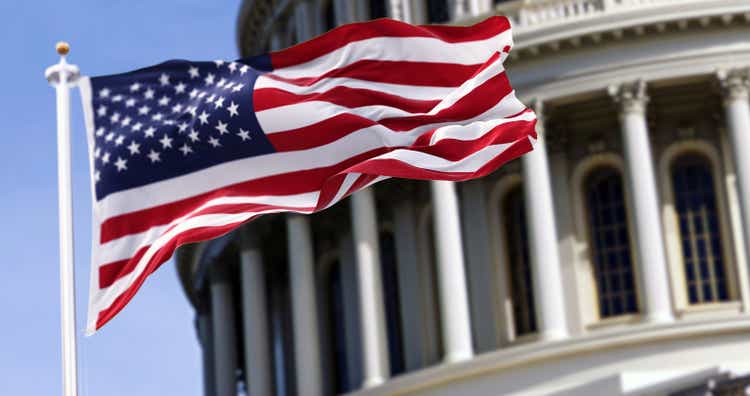 The U.S. Senate narrowly passed President Joe Biden's Inflation Reduction Act on Sunday, aiming to cut government deficits and consumer medical bills while boosting climate-change spending, increasing corporate income taxes and creating a new 1% levy on stock buybacks.
The measure passed on a party-line 51-50 vote, with all Democrats and Democratic-leaning independents in the evenly divided Senate supporting the bill and all Republicans opposing. Democratic Vice President Kamala Harris cast the tie-breaking 51st vote in favor of the measure.
Plans call for the bill to soon go before the U.S. House, where Democrats have a slight majority.
Democrats claim the measure will fight inflation by cutting the federal government's deficit some $300B over 10 years while reducing consumer prices on some medical insurance, pharmaceuticals and energy costs.
"Today, Senate Democrats sided with American families over special interests, voting to lower the cost of prescription drugs, health insurance, and everyday energy costs and reduce the deficit, while making the wealthiest corporations finally pay their fair share," Biden said in a statement following the measure's passage. "I ran for president promising to make government work for working families again, and that is what this bill does — period."
The president said the measure will cap Medicare recipients' out-of-pocket prescription-drug costs at $2,000 a year, while subsidies to so-called Obamacare will reduce 13 million Americans' annual medical-insurance premiums by $800.
The measure also grants Medicare the ability for the first time to negotiate some bulk discounts with drug companies for pharmaceuticals – something many private companies currently do. It also caps Medicare patients' insulin bills to $35 a month and provides subsidies for green-energy programs like U.S. manufacturing of solar panels, wind turbines and electric cars.
Democrats plan to pay for the increased spending and deficit reduction through such measures as creating a 15% minimum corporate income-tax rate for large companies, some of which currently manage to pay zero. Additionally, the measure would impose a new 1% tax on corporate stock buybacks.
However, party leaders removed a plan to increase taxes on private-equity executives' so-called "carried interest" payments after centrist Arizona Democratic Sen. Kristen Sinema – whose support the party needed – announced that she wouldn't back that.
Democrats also removed a plan to extend the $35-a-month cap on insulin payments to consumers who have private insurance instead of Medicare. The Senate's parliamentarian ruled that such an item couldn't go into a budget-reconciliation measure, the type of bill that Democrats put together to avoid a possible Republican filibuster.
The GOP had opposed to broad insulin-price cap, as well as the overall measure that ultimately passed.
Senate Minority Leader Mitch McConnell (R-Ky.) slammed the bill as "another reckless taxing and spending spree" by Democrats.
"Their response to the runaway inflation they've caused is a bill that experts say will not meaningfully cut inflation at all," McConnell said in a statement following the proposal's passage. "Democrats have proven over and over they simply do not care about middle-class families' priorities. They have spent 18 months [since Biden took office] proving that. They just spent hundreds of billions of dollars to prove it again."