Barrick Gold pops after Q2 earnings beat as copper production jumps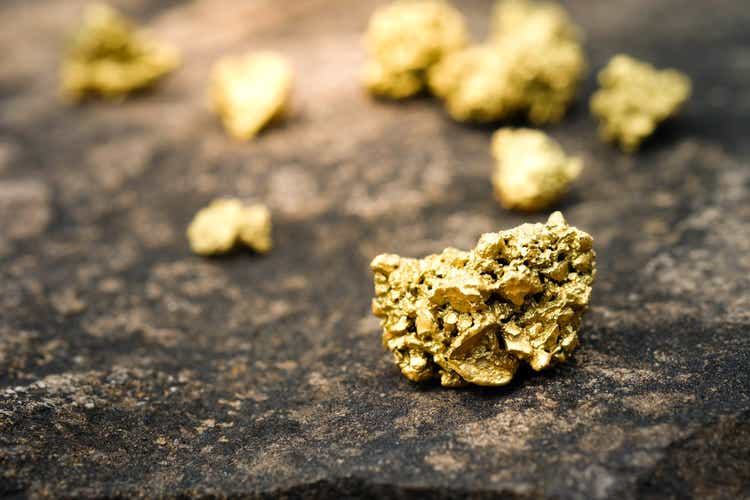 Barrick Gold (NYSE:GOLD) +3.1% pre-market on Monday after reporting better than expected Q2 adjusted earnings, making it one of the few major mining companies to deliver a positive surprise this earnings season.
Q2 net income rose to $488M, or $0.27/share, from $411M, or $0.23/share, in the year-earlier quarter, while revenues were little changed at $2.86B.
Barrick (GOLD) already reported preliminary Q2 gold production that missed estimates, but the miner said it is on track to meet full-year guidance for both gold and copper.
Q2 gold production was roughly flat at 1.04M oz, while all-in sustaining costs rose 4% to C$1,212/oz from C$1,087/oz a year ago; the company's average realized gold price rose to $1,861/oz in the quarter from $1,820/oz last year.
Q2 copper production jumped 25% Y/Y to 120M lbs, while all-in sustaining costs rose to C$2.87/lb from C$2.74/lb a year earlier.
Barrick (GOLD) said it now sees costs trending toward the high end of its full-year guidance range or perhaps even exceeding it.
Q2 free cash flow fell to $169M from $393M in Q2 but swung from negative $19M in the prior-year quarter.
Barrick Gold's (GOLD) stock price return shows a 15% YTD decline and a 26% loss during the past year.