Citi updates its Thematic Thirty stock screen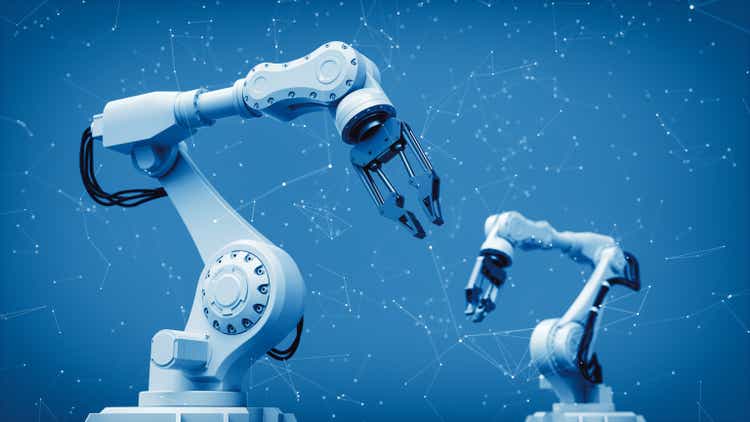 In its thematic look at the S&P 500 (SP500) (SPY), Citi identifies six baskets of stocks most attractive on fundamentals, sentiment and valuation.
The themes are automation/robotics, internet driven business models, artificial intelligence, EM consumer, top brands and net zero.
"From here, we look under the hood of these baskets and provide a list of Citi Buy rated stocks that have high/medium exposure to what we believe are the most attractive themes within the S&P 500," strategist Scott Chronert wrote. "Stocks with negative expected earnings growth are removed, with the remaining stocks ranked by expected total return."
The Thematic Thirty for the second half of 2022 are:
General Motors (NYSE:GM), top theme inclusion = automation/robotics, ETR 142.5%
MGM Resorts (MGM), EM consumer, 65.5%
Nvidia (NVDA), AI, 51.4%
Booking Holdings (BKNG), internet-driven models, 45.2%
IPG Photonics (IPGP), A/R, 43.5%
Disney (DIS), top brands, 36.1%
Amazon (AMZN), AI, 31.3%
Meta (META), AI, 31.2%
PayPal (PYPL), internet-driven, 27.7%
Domino's (DPZ), internet-driven, 23.5%
Yum! Brands (YUM), TB, 23.4%
Walmart (WMT), net zero, 22.4%
Netflix (NFLX), internet-driven, 21.9%
Visa (V), EMC, 20.9%
Equinix (EQIX), internet-driven, 19.4%
Edison International (EIX), NZ, 18.8%
Autodesk (ADSK), NZ, 18.5%
Ingersoll Rand (IR), TB, 18.3%
Mastercard (MA), EMC, 18%
Eaton (ETN), NZ, 17.4%
Home Depot (HD), TB, 16.6%
DTE Energy (DTE), NZ, 16.5%
T-Mobile US (TMUS), NZ, 15.6%
Lowe's (LOW), TB, 14.8%
Apple (AAPL), TB, 13%
Rockwell Automation (ROK), A/R, 10.7%
Microsoft (MSFT), NZ, 7.6%
Host Hotels (HST), NZ, 7.2%
AutoZone (AZO), TB, 4.4%
See the Barclays list of stocks with tactical downside.