Kodiak gains as late-stage trial for eye disease candidate meets key goal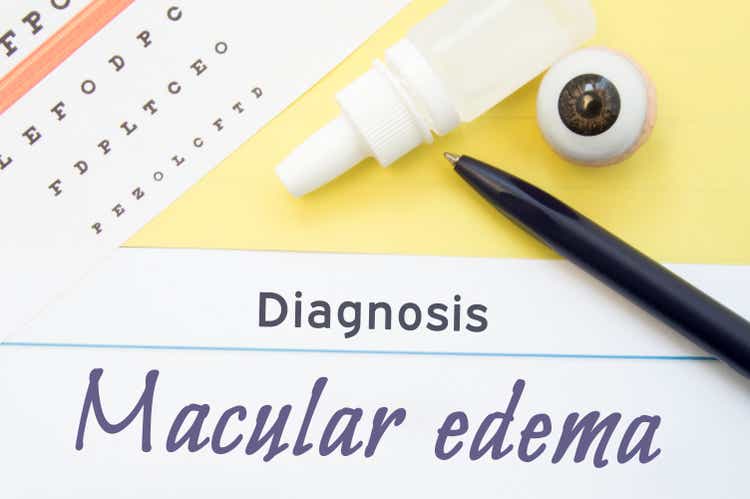 The clinical-stage biotech Kodiak Sciences (NASDAQ:KOD) jumped ~15% in the morning hours Monday after the company said its BEACON Phase 3 study for lead asset tedromer met the primary endpoint in patients with macular edema due to retinal vein occlusion.
The global trial involving 568 patients was designed to evaluate tedromer (KSI-301; tarcocimab) against aflibercept, the generic name for Regeneron's (REGN) blockbuster eye disease therapy Eylea.
After two initial monthly loading doses, the trial participants were randomized to receive tarcocimab every two months compared to monthly aflibercept dosing.
The trial reached the primary efficacy endpoint indicating a non-inferior change for tedromer in best-corrected visual acuity (BCVA) score compared to aflibercept, Kodiak (KOD) said.
Despite intraocular inflammation of 1.4% vs. 0.4% for tarcocimab and aflibercept, respectively, the study drug was well tolerated indicating no new safety signals, the company added. The full results from the trial at a medical event in Sep. 2022.
"BEACON is the first study to successfully test a doubling of the treatment interval for anti-VEGF dosing in a pivotal trial in RVO patients," remarked Mark Barakat, a BEACON study investigator. Dr. Barakat is also the Director of the Retinal Research Institute at Retinal Consultants of Arizona.
Insider buying boosted Kodiak (KOD) shares recently amid chatter that the company could become an activist target.